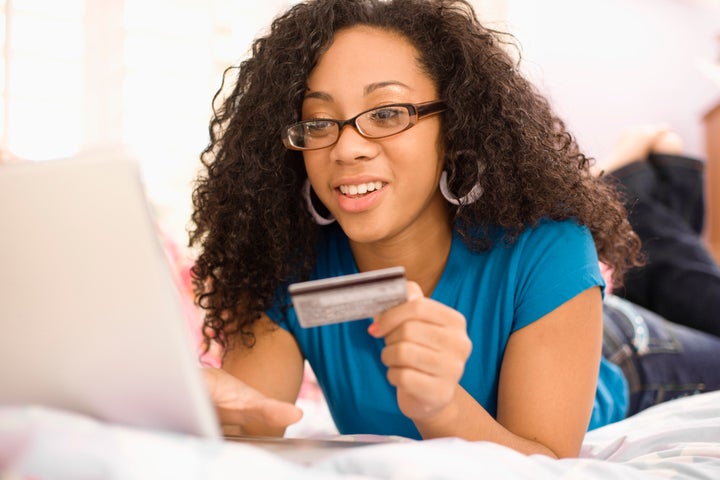 A growing number of people, celebrities included, have publicly expressed their support of black-owned businesses. But, at times, it can be difficult to find where certain products or services from black-owned business are available to consumers. One woman just came up with an innovative solution to solve that problem.
Angie Coleman, an account manager at CodeHS in San Fransisco, California, created a Google Chrome extension that helps online customers find black-owned alternatives to the site they're currently shopping on called BuyBlack.
After downloading the extension, shoppers will see a black fist in the upper righthand corner of their browser. Upon clicking on it, a list of related black-owned businesses populate in a dropdown list for the user.
Inspired by Solange Knowles and other celebs, Coleman told The Huffington Post that bringing more attention to these black-run companies is a priority for her.
"When people are asked to buy black, a lot of what we hear is that no one knows where to find these black-owned businesses," the 26-year-old said to HuffPost via email. "It's similar to conversations around Silicon Valley about hiring black people and how ― out of 46 million black people in the U.S. alone – they just can't seem to find black entrepreneurs that are qualified. I didn't want anyone to have that problem, so I made a list."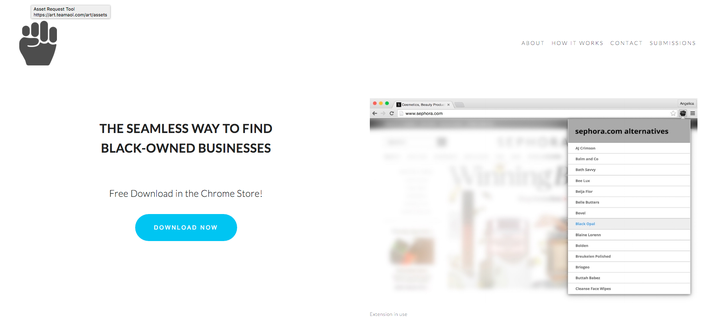 Coleman, who has admitted to having a hard time finding products created by black people like makeup, said she created the extension during a hackathon hosted by the nonprofit organization Reboot Safety. She, with the help of a small team, curated a list of active businesses that offered products and services ranging from makeup, clothing, home goods, art, vacation rentals, food and more. Currently, more than 300 businesses can be found on BuyBlack.
"We're actively growing and we've open[ed] up user submissions to find new businesses or ones we missed," she told HuffPost. "The next version of the extension will allow users to rate and save their favorites."
She told HuffPost that she hopes BuyBlack leads more people to supporting, discovering and having easy access to companies run by black people to create a positive change and encourage economic growth.
"If the government isn't going to pay reparations for hundreds of years of unpaid labor that built this nation, then black people need to start supporting each other, and hopefully this will empower other groups to support our ideas and businesses, as well," she said.
Black business owners can submit their company on BuyBlack's website here or email them at hello@buyblack.io.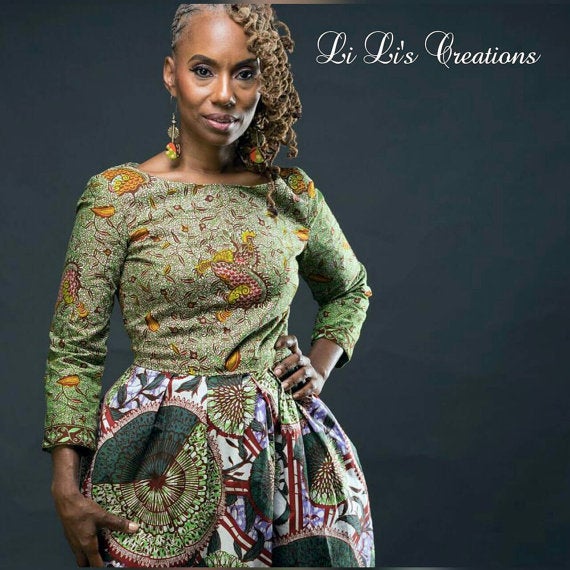 45 Black-Owned Etsy Stores Everyone Should Support