Google Chrome users have been blocked from visiting several popular websites in recent days after their browsers warned those sites could infect their computers with malware.

Many have reported on Twitter their failed attempts to visit a variety of websites -- including The Washington Post, The Guardian, The Verge, The Huffington Post, Pandora and even YouTube, which is owned by Google. Instead, they said they were shown a page from Google Chrome that began "Danger: Malware Ahead" and explained that some content on each site came from a "known malware distributor."
"Visiting this page now is very likely to infect your computer with malware," the message said.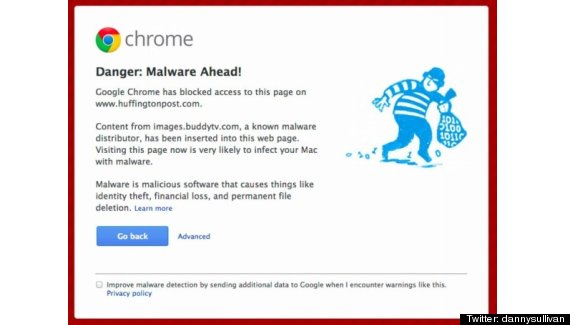 What Search Engine Land Danny Sullivan saw when trying to visit HuffPost.

Dan Lohrmann, a columnist for the security blog CSOonline.com, said he received the message while checking sports scores this weekend on ESPN.com.

"Having never seen this message before, I was somewhat surprised, but also intrigued," he wrote. "Was this a mistake? Could ESPN.com really be infected with malware? What was really going on here?"
Many warnings said the malicious content stemmed from a site called us.bernerverein.ch, which appears to be owned by a club at a university in Switzerland, according to the San Jose Mercury News. Other warnings last week said the malware came from Buddy TV, a source of TV show recaps, and Netseer, which serves targeted ads for websites. Chrome had blocked Netseer's corporate website after the site had been infected, according to the Mercury News. Netseer said in a statement on its website it worked with Google and its site was removed from Chrome's list of infected sites.

A Google spokeswoman declined to comment on individual malware cases but said its Chrome browser is working as intended to keep users safe from legitimate threats on the web."

The feature that blocked the sites is called Safe Browsing, a security initiative created by Google five years ago to keep Internet users safe from malicious content. Last June, Google said it flags about 9,500 new malicious websites every day to protect users from so-called "drive-by downloads" that infect computers with malware when users click on an infected site.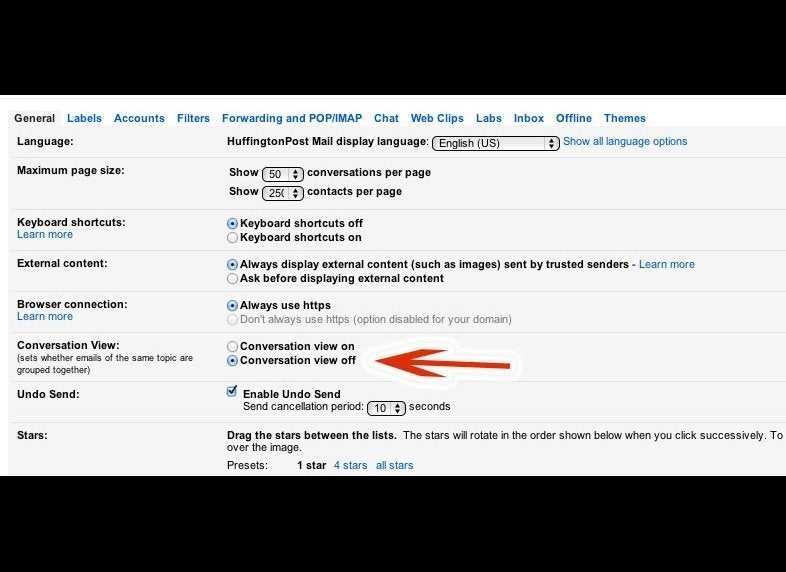 7 Gmail Questions You Were Afraid To Ask
Popular in the Community