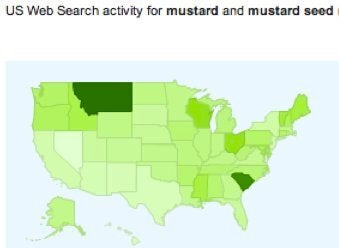 Hot dogs. People like 'em. More and more each year: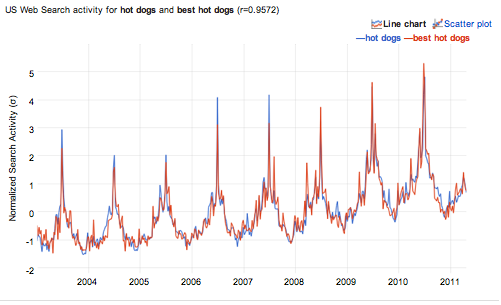 Açaí probably hit its peak in 2009.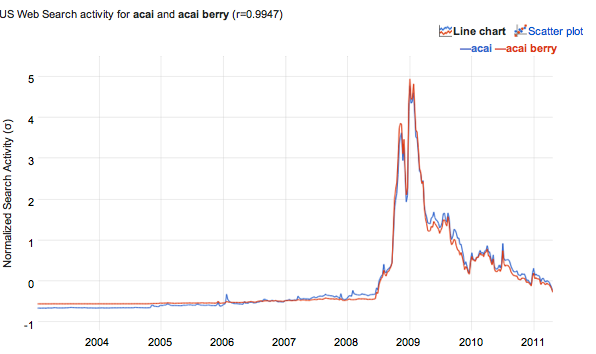 People in Maine love pie:

People from Utah do not like Top Chef:

However, they do like pancakes:

And chocolate chip cookies. Utah is all over Google Correlate!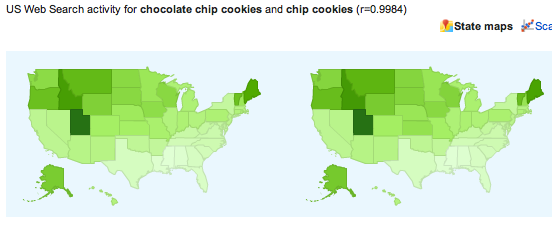 Midwesterners love their casseroles: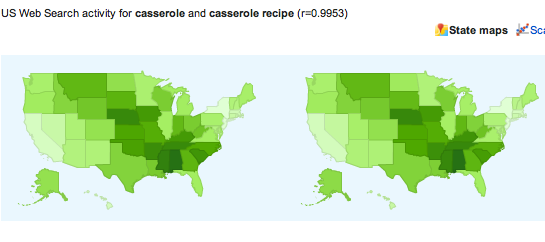 Montana and South Carolina

Everyone loves dinner parties!

This could get addicting.
Related