Food nerds, rejoice! Google Correlate (think Google Trends in reverse) allows users to learn how people search for terms over time, or by region. Our favorite part is not actually the correlation (though we did discover some interesting pairs such as salted caramels and Dutch bicycles, and Rocky Mountain oysters and John Elway rookie card), but the nifty maps of searches by region.
Some things we learned:
Hot dogs. People like 'em. More and more each year: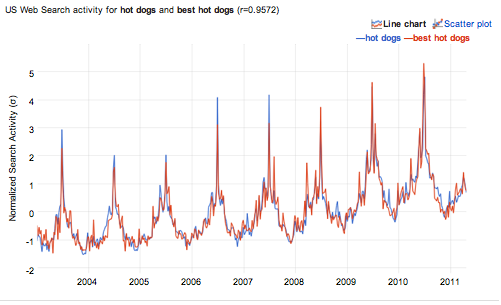 Açaí probably hit its peak in 2009.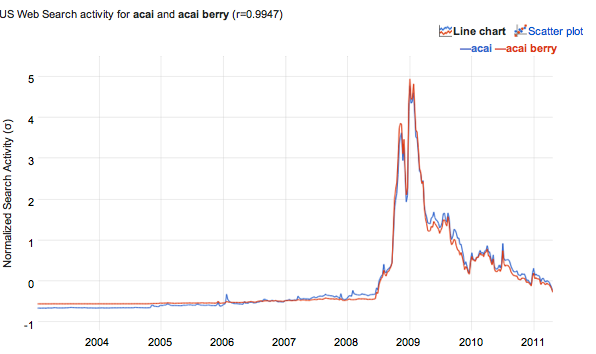 People in Maine love pie:

People from Utah do not like Top Chef:

However, they do like pancakes:

And chocolate chip cookies. Utah is all over Google Correlate!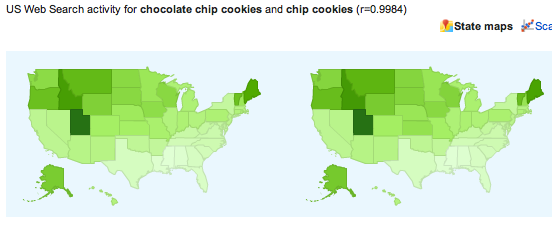 Midwesterners love their casseroles: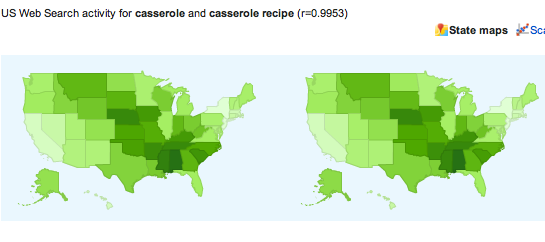 Montana and South Carolina <3 mustard:

Everyone loves dinner parties!

This could get addicting.
Calling all HuffPost superfans!
Sign up for membership to become a founding member and help shape HuffPost's next chapter