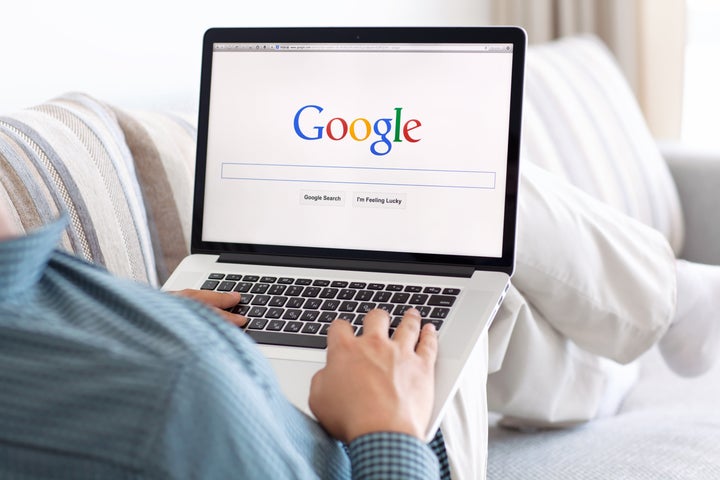 If you Google depression, you'll get more than search results.
The search engine will now feature a gold standard questionnaire, created in partnership with the National Alliance on Mental Illness, that will help Google users gauge whether or not they might have the mental health condition.
As of this week, users will be prompted with a clinically-based "PHQ-9 test" at the top of their search results when looking up depression on their phones. If they choose to take the test, they will be asked standard depression assessment questions, like how often they feel little interest or pleasure in doing things or if they have trouble concentrating.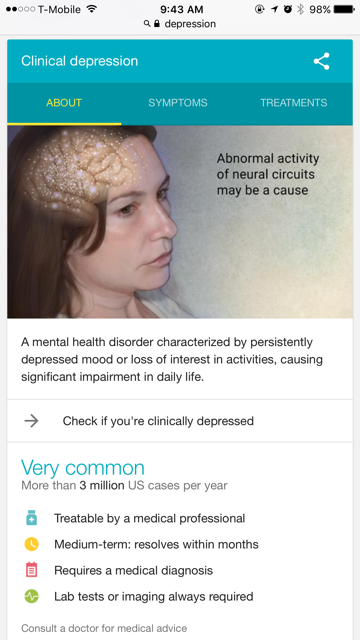 For NAMI, the partnership with Google on this test is an opportunity for mental health awareness, Ken Duckworth, medical director of NAMI told HuffPost.
"We want to get this information into people's hands ... so they can know if they should get evaluated," Duckworth said. "Knowing that PHQ-9 score can help with that."
In other words, offering clinical information developed by experts rather than relying on search results can help people get proper, vetted information.
As NAMI's chief executive office Mary Giliberti points out in a blog announcing the feature, information about the condition can also help people get help faster:
While the tool is useful to help people discover if they're experiencing symptoms of depression, it's important to keep in mind that Googling something should never replace seeing a doctor. It's a first step ― not a substitute for an official diagnosis.
But Duckworth hopes the feature gives people a little more insight into their own experiences, reduces stigma and compels them to bring it up with their doctors. Nearly 300 million people worldwide live with depression, some of whom may not even be aware of the severity of their own symptoms.
"Depression is a public health crisis that many people don't seek help for and many people don't know that they're walking around with it," he said. "Mental health conditions are treatable and this is why getting information is useful. We want people to make better health choices for their lives."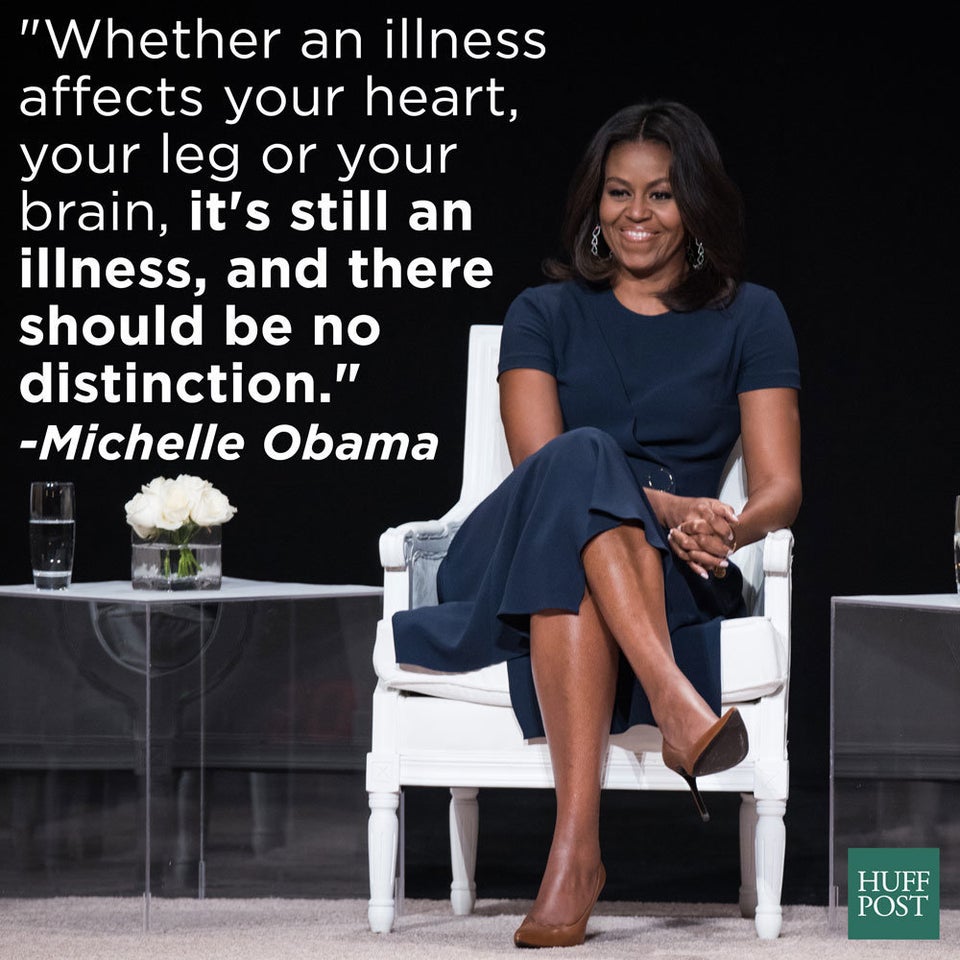 Celebrities On The Importance Of Mental Health