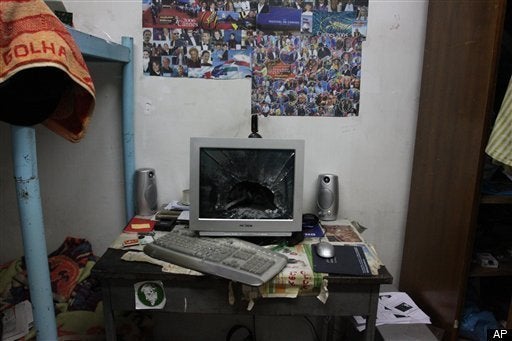 According to Google, the end of the desktop is nigh.
John Herlihy, European Director of Google's online sales, told audiences at the Digital Landscapes conference in Dublin that he believes desktops are going the way of the dinosaurs.
'In three years time, desktops will be irrelevant. In Japan, most research is done today on smart phones, not PCs,' Herlihy told a 'baffled' crowd.
'Mobile makes the world's information universally accessible,' Herlihy explained, according to SiliconRepublic.
Google CEO Eric Schmidt's articulated a similar stance at last month's Mobile World Congress in Barcelona, where he explained that Google is moving forward with a 'mobile first' mantra.
'It's like magic. All of a sudden you can do things that it never occurred to you was possible. The implication that has not been expressed here or in the industry now is Mobile First - the principal of everything being developed for mobile first,' Schmidt said.
Our programmers are working on products from a 'Mobile First' perspective. That is in fact a major change. Every recent product announcement we have made - and of course we have a desktop version - is being made from the point of view of it being used on a high-performance mobile phone on all the browsers that are available. Now the programmers want to work on those apps for mobile that you can't get on a desktop - applications that are personal and location-aware.
Google's hardware development has certainly been focused on non-desktop devices. Earlier this year, the company launched its own branded Android smartphone, the Nexus One, and Google is rumored to have its own tablet device in the works (See a first look at Google's 'iPad killer' here).
So is the desktop really on its way to 'irrelevance'?
PC World argues that the 'conventional PC' will 'have a longer, healthier life than Google anticipates. [...] The smartphone is great for many things, but it's no desktop-replacement device, either in the home or office.'
What's your take? Tell us what you think in the comments below.
Popular in the Community