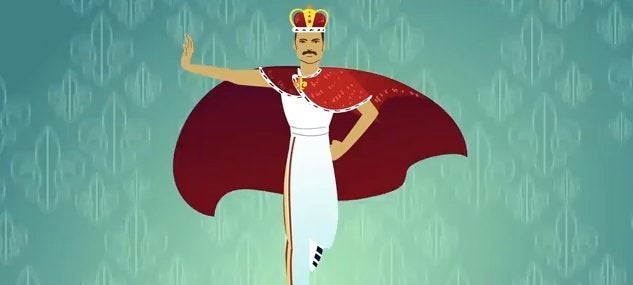 This post has been updated.
This time around, they've honored the rock band Queen's lead vocalist, who battled HIV for years before dying on November 24th, 1991 at the age of 45.
A video, which appears over the Google logo, features an animated tribute to Mercury, highlighting Queen's 1978 hit "Don't Stop Me Now."
"Freddie would have been 65 this year, and even though physically he is not here, his presence seems more potent than ever. Freddie made the last person at the back of the furthest stand in a stadium feel that he was connected. He gave people proof that a man could achieve his dreams—made them feel that through him they were overcoming their own shyness, and becoming the powerful figure of their ambitions. And he lived life to the full. He devoured life. He celebrated every minute. And, like a great comet, he left a luminous trail which will sparkle for many a generation to come."
The song lyrics featured in the Google Doodle seem to echo May's thoughts:
"I'm a shooting star leaping through the sky/Like a tiger defying the laws of gravity/I'm a racing car passing by like Lady Godiva/I'm gonna go go go there's no stopping me"
Check out the September 5 video doodle (below).
Related
Popular in the Community