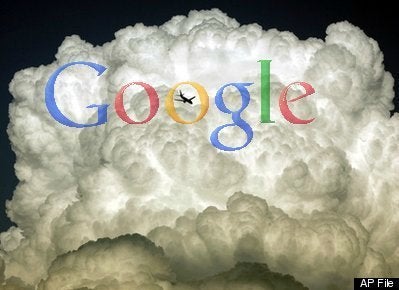 Up until Tuesday afternoon, "Google Drive" was something you did when you wanted to learn about a violent Ryan Gosling movie. Now, however, Google Drive is the newest entry into the Great Internet Cloud Storage Wars. The latest G-service allows you to save 30 different file types, including documents, pictures and videos, from your desktop and access them on the Google Drive website.
That's great, but there are already approximately two bajillion other services that do the same thing. Among the most popular, and the easiest to use of the cloud services, are Dropbox, Microsoft's SkyDrive and Amazon's Cloud Drive.
If you're already using one of these, then Google Drive gives very little reason to switch over. But let's say you're just getting started with this whole cloud storage thing, because you want to start saving all of the important stuff that you have on your computer where it can't be destroyed by spilling a can of beer on it. Which service is right for you? What are each of these services best at? Which one should you choose?
Here are some questions to ask yourself as you make your cloud selection.
WHY THE HECK DO I NEED CLOUD STORAGE?
If you have documents or spreadsheets or photos on your computer that you want to save, you can do so on one of these sites, for free. You just upload what you want to save onto one of these sites, and you can then access your stuff from anywhere, anytime. That means that not only can you share your stuff with friends and family by just sending them a link; if your computer is destroyed (by spilt beer or otherwise), you can re-download all of your important documents and whatnot onto your new, beer-free device.
WHICH SERVICE IS EASIEST TO SIGN UP FOR AND GET STARTED WITH?
For Google Drive, you'll need to sign in using a Google account. Google Drive is rolling out slowly, so yours might not be ready. When it is, you can upload from the Drive website, or you can download a Google Drive uploader to your desktop.
The process for Dropbox is identical. You'll need to create a Dropbox account, using any valid email address. You can either upload from Dropbox.com or you can download a Dropbox app to your desktop to start uploading your files.
For SkyDrive, you can use any valid email address to create an account; in order to store your mail, you'll need a Microsoft email address, which probably ends in either @live.com or @hotmail.com. Again, uploads go from the Skydrive section of your Live account or from a Skydrive desktop app.
Finally, Amazon Cloud Drive: same thing. You'll need an Amazon account to get started. To upload your music, you'll need to download Amazon's Cloud Player; otherwise, everything takes place in the browser, with the option to download a desktop app for Mac or PC.
THE WINNER: If you're always on Gmail, you're a click away from Google Drive; if you're a Hotmail or MSN user, SkyDrive is for you. I'm a Gmail user -- my mail is almost always open -- and when I see "Drive" at the top of my page, it is a handy reminder to back up my work. That's a big benefit for casual users of the cloud who might otherwise forget to use their web storage.
If you don't use Gmail, Hotmail or MSN, Dropbox is the only choice that doesn't require you to have an account with a certain service to access everything (Google, Amazon or Hotmail).
WHAT KIND OF SMARTPHONE DO YOU USE?
One of the great things about cloud storage is that it allows you to immediately save most of what you do on your smartphone to the web. You have precious little space on your smartphone, and you can clear it by pushing a bunch of what you don't immediately need to the Cloud.
Dropbox has apps for the iPhone, Blackberry phones and Android phones.
Google Drive currently has an app for Android phones and one is apparently coming for the iPhone. (Google said the same thing about Google Music, however, and that's still MIA. Google Music is currently available on the iPhone via the iPhone's browser).
Microsoft's SkyDrive has apps for Windows Phone and iPhone.
Amazon Cloud Drive does not have any smartphone apps as of right now. You can visit amazon.com/cloud from your phone's browser, but the site is not optimized for viewing on a mobile device.
WINNER: Dropbox has apps across the three largest operating systems in the United States. Do you think you'll ever switch mobile operating systems, from Android to iOS or iOS to BlackBerry or whatever? If so, Dropbox might be a safe choice. Windows Phone users, meanwhile, are probably best served by sticking with Skydrive for now, especially given the WP operating system's close integration with SkyDrive.
HOW IMPORTANT IS REAL-TIME COLLABORATION?
By collaboration, we mean the ability for multiple people to edit a document on the web at once. This feature lets you make changes to the document in your browser, and the service automatically saves your changes and shows them to your collaborators.
Google Drive, with Google Docs built in, has this functionality, as does Microsoft's SkyDrive. On Dropbox and Amazon, however, you'll have to share the document with your collaborators and have them download it. They will then need to make changes and re-upload the document to the site when they are finished.
WINNER: Google Drive and SkyDrive are your two best services for real-time collaboration. Dropbox and Amazon come up short here. If you just want to store your stuff, you can disregard this category.
HOW MUCH FREE SPACE DO YOU GET?
Dropbox: 2GB
Amazon Cloud Drive: 5GB
Google Drive: 5GB
SkyDrive: 7GB
Cheapskate with lots of stuff? SkyDrive is the champ.
WHAT IS THE LARGEST FILE YOU CAN UPLOAD?
Dropbox: 300MB on website; no limit on desktop
Amazon Cloud Drive: 2GB
SkyDrive: 2GB
Google Drive: 10GB
Got enormous videos to upload? Google Drive wins. Though almost all documents and photos -- the stuff you're probably uploading to the cloud -- are well under the maximum size limit.
BUT IVE BEEN HEARING A LOT ABOUT iCLOUD -- WHY HAVENT YOU MENTIONED APPLE YET?
Here's the truth about iCloud: It's very limited, you don't get much space for free, and upgrading costs a lot more money than it does on other services.
Apple is advertising the heck out of iCloud, but frankly, it's nowhere near as robust or as open as any of its competitors. It's basically unreachable from any non-iPhone mobile device. You can't store Word files or PDFs or music in iCloud. There is no public folder for collaboration or for other users to download your stuff. You need your Apple ID and password to get to anything.
It also costs a lot more. Though you get 5GB free, it costs $40 per year to upgrade to 25GB, versus about $30 on Google Drive or $20 for SkyDrive. That's a high premium for online space.
iCloud does some nice things. PhotoStream automatically uploads the pictures you take on your iPhone to your Mac or PC; Pages can automatically sync documents that you update across your devices. You don't have to worry about manually uploading any of that stuff.
Unfortunately, there are only a limited number of things you don't have to worry about uploading (photos, your address book, documents created with Apple software). Otherwise, you're totally out of luck. And don't even think about sharing that stuff with other people. Out of the question.
SO, WHAT'S THE BEST?
Amazon is good for music storage, and Dropbox users have little reason to switch over. But for true beginners to cloud storage, it seems like Google Drive and SkyDrive are the two best options. Both offer a generous amount of space and work with the two most popular email hosts in the world. Both support a ton of different file types and support real-time, in-browser collaboration and editing. Both are easy to use and are (or will be) supported on popular smartphone operating systems as well as on Mac and PC desktops.
Your choice will probably depend on whether you're a Hotmail user or a Google guy or gal. Or perhaps you hate both Microsoft and Google and opt for Dropbox. It's your life, baby: Just don't let those family photos be destroyed by a toppled can of ice cold brew.
CORRECTION: A previous version of this article stated that you needed a Microsoft account like @Live.com or @Hotmail.com to set up SkyDrive. You can, in fact, use any valid email address.
Related
Before You Go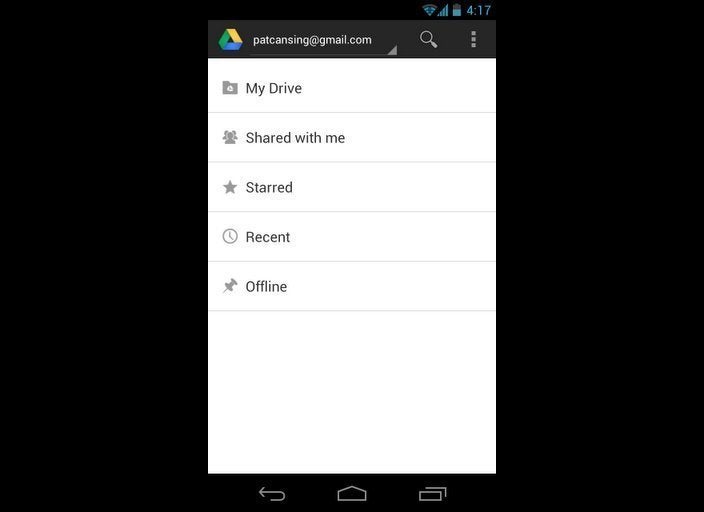 Google Drive
Popular in the Community