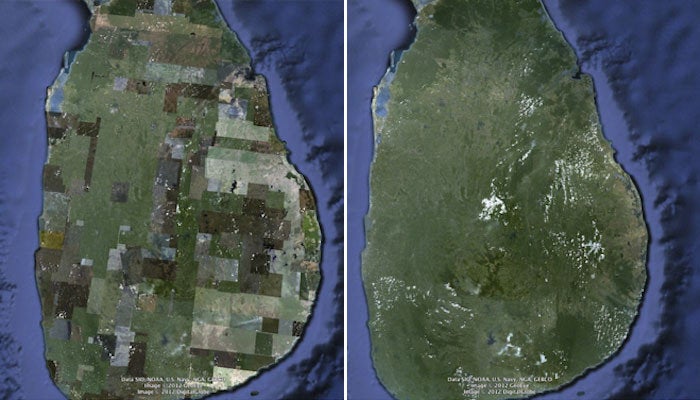 Google Earth just got a much less patchy -- and a little more social.
One frustrating characteristic of Google Earth since it was released in 2005 has been its patchy, mosaic-like images of Earth's surface. This so-called "quilt effect" is a product of Google using various satellite images and photographs that were taken not only at different times, but on different days, some of them sunny, some of them rainy, and so on.
Additionally, Google added social features which allow users to share images from Google Earth on their Google+ profiles.
We couldn't get this new feature to work on our Google+ profiles, but theoretically, after signing into Google Earth with their Google IDs, users can post Google Earth screen shots to their G+ profiles.
While there are no Google+ "hangouts" on Google Earth just yet, Mashable's Charlie White writes that this change "is further evidence of Google's intention to integrate all of its products with Google+."
To that end, Google announced a new privacy policy this week, making it clear to users that their personal information would be used across different products.
"Engaging with users, really deeply understanding who they are, and delivering things that make sense for them is really, really important," Larry Page, Google's CEO, said on an earnings call earlier this month. "This notion of identity is a deep, deep part of what we're doing and an example of how we can make all our products better by understanding people."
Google also added walking, biking and transit directions to the application, and integrated the search field autocomplete function from Google Maps.
Google announced late last year that the desktop, mobile and web plug-in versions of Google Earth had been downloaded over 1 billion times. To celebrate the milestone, Google launched "One World. Many Stories.," a site featuring stories about different ways people around the world have used Google Earth.
LOOK: Google Earth's New Features: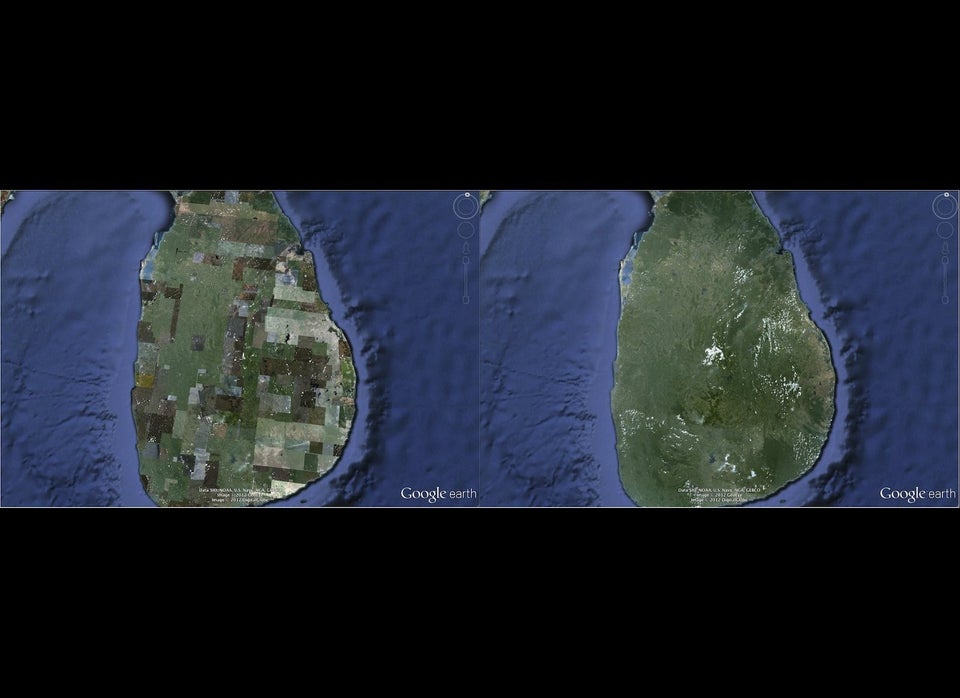 Related
Popular in the Community