Google Earth, which allows you to "fly anywhere" in the world to see satellite images of almost any place on Earth, has enabled us to "travel" to landmarks and parks, buildings and cities, and even to the ocean floor with just a few clicks.
The vantage point Google Earth provides has shown us things we weren't expecting to see--and can't always explain: a giant pink bunny, a massive drawing of Colonel Sanders, a mysterious figure carved into the earth, and a "UFO" that appears to hover over a field.
We've put together the strangest, most enigmatic Google Earth sightings ever in the slideshow below. Check them out, vote for your favorite, then send us the strangest views you've ever seen!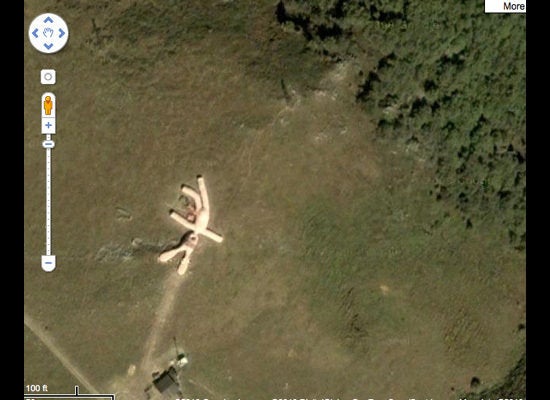 Craziest Google Map Sightings!
Related
Popular in the Community