Until now, that likely meant nothing to you. However, with a new Gmail update, random people on Google+ will be able to send emails to your Gmail account without you ever having given them your email address, according to a new post on the Official Gmail Blog.
These messages from strangers will arrive in your Gmail inbox just like emails, but the stranger won't know your email address unless you respond. "Your email address isn't visible to a Google+ connection unless you send that person an email, and likewise, that person's email address isn't visible to you unless they send you an email," Google explains.
Here's what an email from a stranger will look like: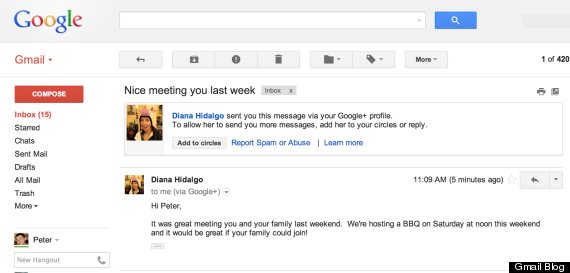 If you fear new people or believe that you're important enough that your inbox will get flooded once the new feature arrives, Google is offering an easy way to opt out. You'll have the option to limit who who can email you through your Google+ profile to "extended circles," "circles" or "no one":

Don't worry, though. Google says it will email you with a direct link to that setting once the changes go into effect.
Related
Before You Go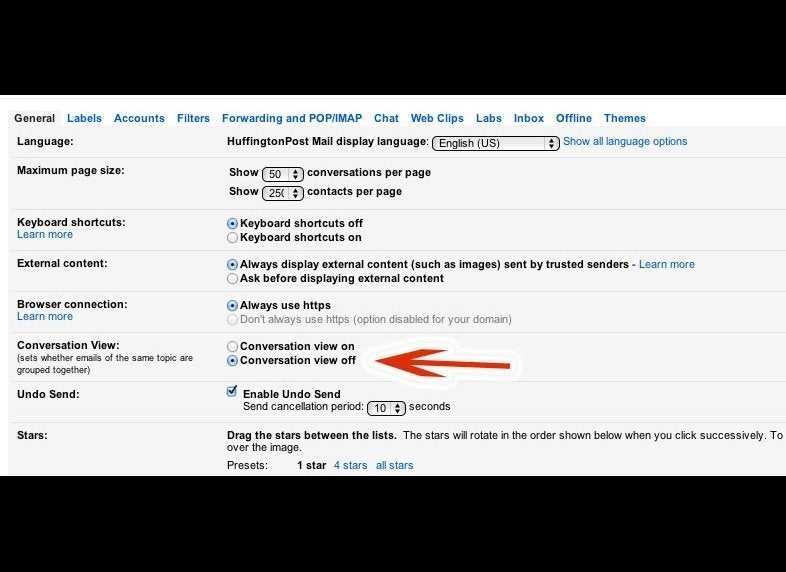 7 Gmail Questions You Were Afraid To Ask
Popular in the Community