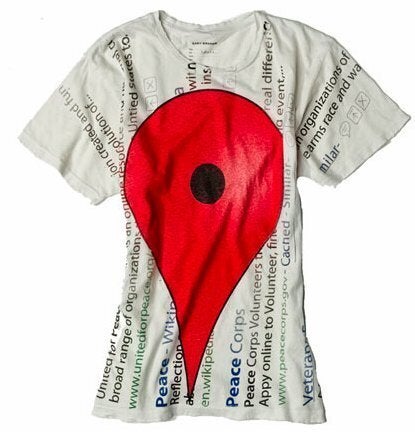 What's Google's next frontier? It could be fashion.
Google just debuted several high-end Google-inspired pieces created by finalists from the Fashion Fund for emerging fashion-designers.
Each [designer] was asked to create a one-of-a-kind item that was inspired by Google, whether it be the logo's colors, technology, or access to information. Anything was possible. The three designers featured here are Google favorites and their original designs have been reproduced for sale for a limited time. They are available for purchase in our online online Google Store. [sic]
See pictures and descriptions of the winning Google-themed items in the slideshow below.
Proceeds from the sale of the items, which range from $85 to $300, goes to support the designers and the Vogue/Council of Fashion Designers of America Fashion Fund.
Related
Popular in the Community