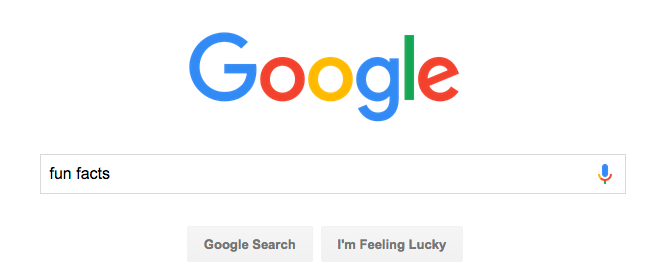 Procrastination just got a whole lot more informative.
This week, Google rolled out an entertaining new feature that feeds users with random tidbits of knowledge. All you need to do is Google the words "fun facts" or "I'm feeling curious," and prepare to get sucked into a rabbit hole of information.
Ever wondered how much a blimp costs or how Belgian waffles are different from regular waffles? Google's got you covered.