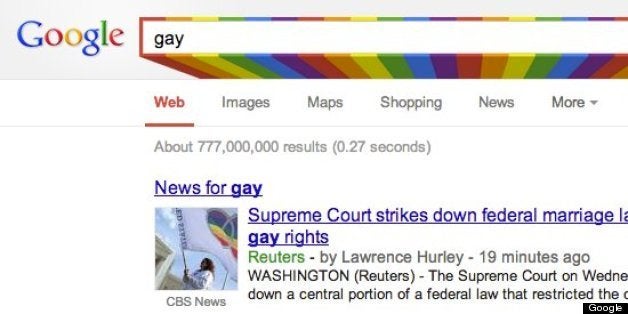 Could Google and Gay Pride month have timed it any better?
If you're searching for terms like "gay," "gay marriage," "lesbian" or "LGBT" in Google right now, you'll get a pleasant surprise: a rainbow colored search box that signals Google's support for Gay Pride month.
Other terms that bring up the rainbow search bar include: bisexual, transsexual and transgender.
Google's also created a Google Pride logo for the Google 8th Annual Pride Parade on June 30 held in San Francisco, Chicago, New York City and Dublin. Here it is:
Related
Before You Go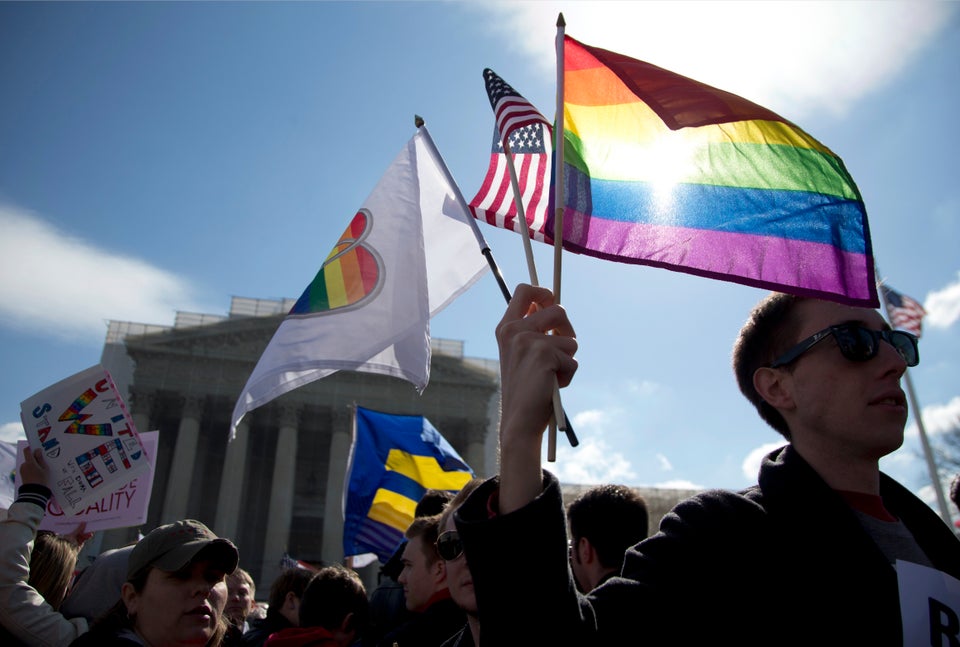 Supreme Court Proposition 8 Case
Popular in the Community