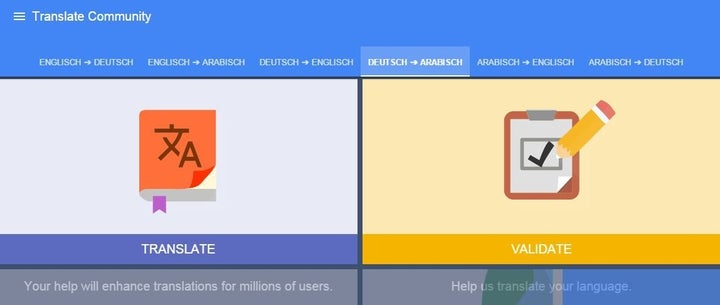 In a Sept. 25 German-language blog post, Google asked users to help make communication easier for refugees entering Germany by contributing words and sentences to its Translations tool. Specifically, the tech company asked for translations from German speakers who also know Arabic and Farsi. Arabic is the official language of countries like Syria, Lebanon and Libya. Farsi is spoken in Afghanistan, Iran and minority regions in Iraq.
"Thousands of volunteers are standing up to help the asylum seekers [in Germany]," Google said in its blog post, according to a WorldPost translation. "However, communication is often difficult when the parties can't understand each other in their native language or in another common language."
"In this year alone we have had a fivefold increase in Arabic-language translations stemming from within Germany. Translations are more important now than ever," Google's blog post continued. "And a few well-translated sentences can make a big difference for people in need."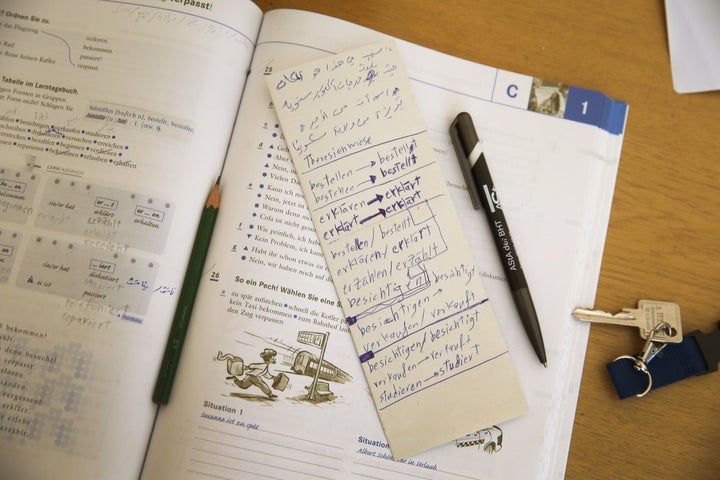 Hundreds of thousands of migrants and refugees have already arrived in Germany, and the country expects about 1 million migrants and refugees to enter this year alone.
While Germany's hospitality has won its government much praise around the world, the government's willingness to take in refugees has caused divisions within the country. A recent poll conducted in Germany saw Chancellor Angela Merkel's popularity fall to its lowest level in almost four years. More than 50 percent of respondents in that poll said they were scared by the number of asylum seekers arriving in the country.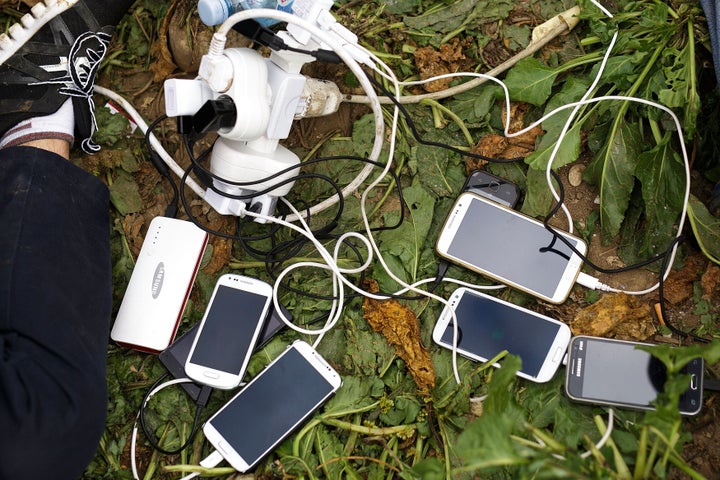 Refugees have been increasingly relying on technology as they embark on dangerous journeys from their homes to host countries around the world. In August, a Syrian refugee on a raft in the Mediterranean Sea managed to bring himself and dozens of other people to safety by texting his coordinates to family members from his iPhone.
Google is joining several other companies and institutions to help refugees bridge language barriers in their new host countries. On Sept. 22, the online language-learning platform Duolingo announced plans to offer free German lessons for Arabic speakers. Kiron University in Berlin is also gearing up to offer free three-year university programs, which will include German and English lessons, for refugees.
Related on The WorldPost: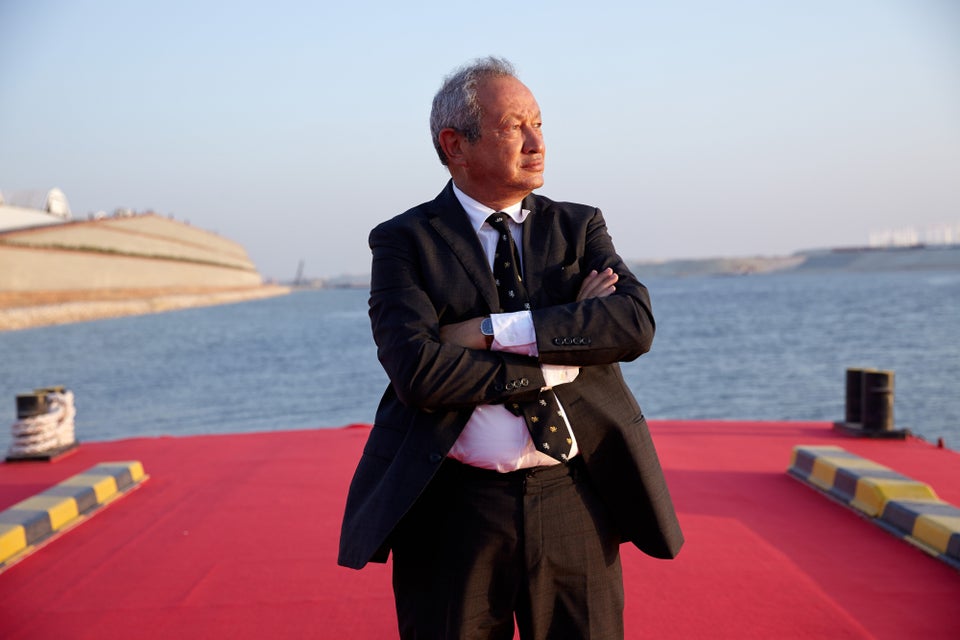 Inspiring Reactions to The Migrant And Refugee Crisis