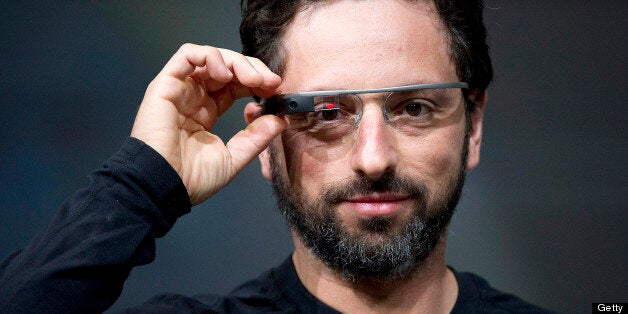 Privacy officials from seven nations sent a letter Wednesday to Google chief executive Larry Page, pressing him to explain the privacy implications of Glass, Google's forthcoming wearable computing device.
The letter, co-signed by 10 privacy and data commissioners from Mexico, Israel, Canada, New Zealand, Australia, Switzerland and a Dutch representative from the European Commission, outlined eight questions concerning Glass' privacy safeguards. They ranged from what information Glass collects and how Google uses that data, to how Glass might incorporate facial recognition in the future.
"Fears of ubiquitous surveillance of individuals by other individuals, whether through such recordings or through other applications currently being developed, have been raised," the officials wrote. "We understand that other companies are developing similar products, but you are a leader in this area, the first to test your product 'in the wild' so to speak, and the first to confront the ethical issues that such a product entails."
Glass, which is worn on a user's face, is equipped with a camera, touchpad and small screen suspended over the wearer's right eye to display messages and alerts. Glass connects to the user's smartphone via Bluetooth and, like a smartphone, can be used for messaging, taking pictures, calling up driving directions, placing calls and searching the web. Developers from Twitter, Facebook, Tumblr and CNN, among other firms, have begun releasing apps for Glass, though Google recently updated its policies to bar facial recognition and pornography apps.
The privacy authorities who co-signed the letter to Page noted that, though they'd encouraged companies to "consult in a meaningful way with our respective offices," most of them had "not been approached by your company [Google] to discuss any of these issues in detail." They also asked Google if it would be willing to demonstrate Glass for them, and allow officials to test the device themselves.
Glass has so far been released in a limited trial in the U.S., and Google has given no specific date by which it will be available to the public, or in other countries.
"It's very early days and we are thinking very carefully about how we design Glass because new technology always raises new issues," a Google spokesman told The Huffington Post in an emailed statement. "Our Glass Explorer program, which reaches people from all walks of life, will ensure that our users become active participants in shaping the future of this technology -- and we're excited to hear the feedback."
The June 19 letter follows another sent to Google in May by members of Congress, who also asked Google to address privacy concerns raised by Glass. Google was asked to reply to their questions by June 14, but the eight representatives who queried the company have not yet released Google's reply.
Google employees have previously noted that Glass wearers' "social contract" with other people around them should help allay some privacy concerns and keep bad behavior in check.
Calling all HuffPost superfans!
Sign up for membership to become a founding member and help shape HuffPost's next chapter
BEFORE YOU GO
PHOTO GALLERY
9 Best Google Glass Parodies