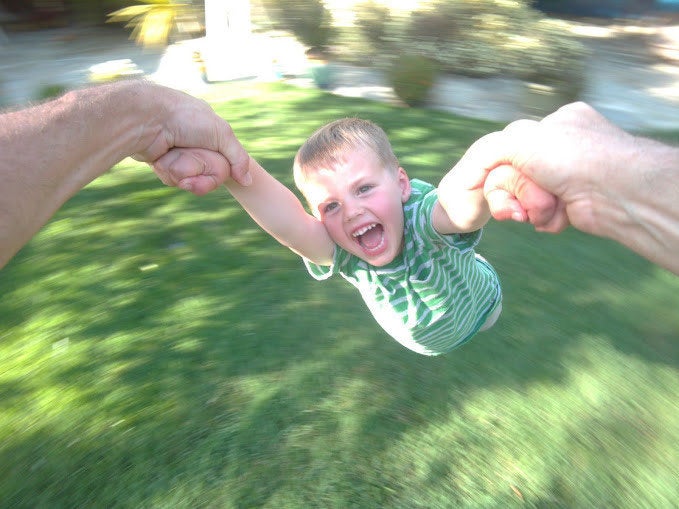 It's been a busy week for photos of Google Glasses, with two notable Googlers strutting their stuff with the tech giant's upcoming augmented reality computer-specs.
First, here's a photo taken by Project Glass lead engineer Sebastian Thrun posted to his Google+ account with the simple caption "Jasper, my son, and me":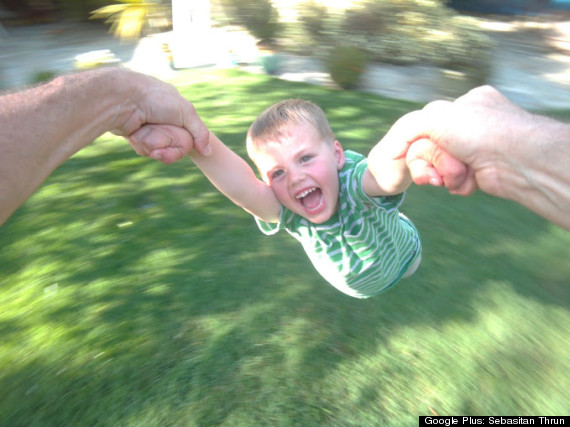 After months of chatter, Google formally introduced its 'Project Glass' with a brief concept video meant to solicit ideas for what people would like to see such a gizmo do. Google is keeping details of the project secret, with most of the work being done in the company's mysterious Google[x] labs in Mountain View, California.
Much of what we know has come through Thrun and the Charlie Rose interview: Currently, Google's Glasses can take photos, share them to Google+, and compose emails via voice dictation. The Glasses overlay common smartphone applications on a small lens in front of the wearer's right eye; Google co-founder Sergey Brin has shown them off in public, and this week Google Senior Vice President Vic Gundotra posed for a photo as well: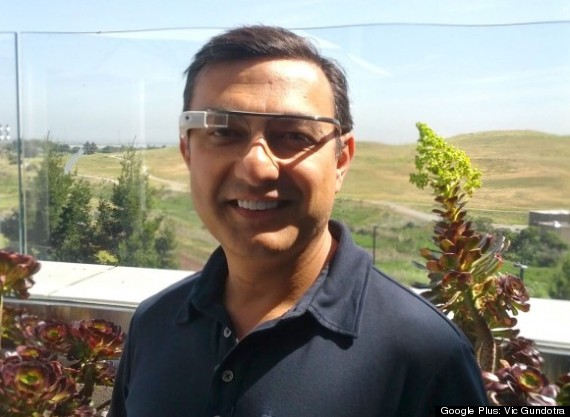 Google has not shared a release date or price for its Glasses, but it has previously stressed that the product will not be available this year.
For a few more views of Google Glasses, check out the slideshow of concept designs provided by Google below: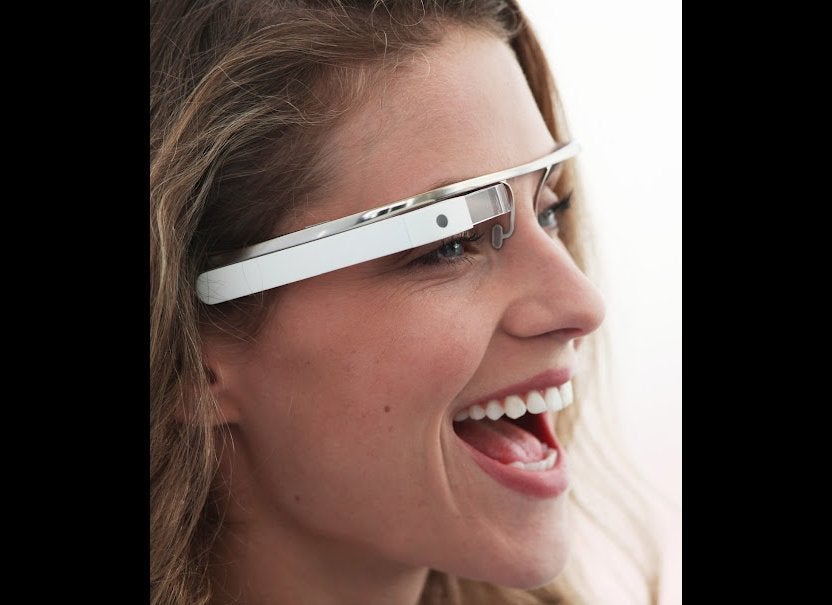 Google's Project Glass