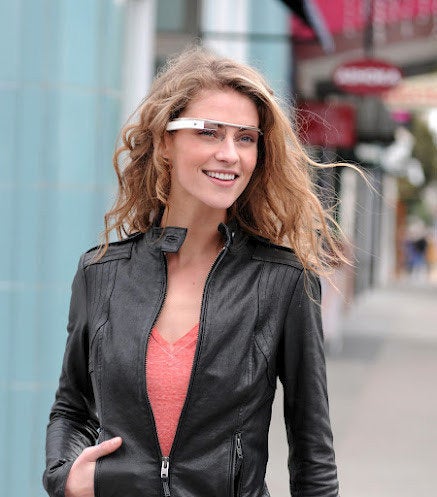 Fellow bespectacled citizens of the world: Our long technological nightmare is over.
From the Plus post written by Olsson (who, by the way, works in Industrial Design at Google, presumably in conjunction with the experimental Google[x] labs where Google Glasses are being developed in extreme secrecy):
Here's a question I saw a few times: "I use prescription glasses. Will this work for me?" We ideally want Project Glass to work for everyone, and we're experimenting with designs that are meant to be extendable to different types of frames. Many of our team members wear glasses, too, so it's definitely something we're thinking about.
Now, I know what you're thinking: "Wait a second: Many empolyees of a technology company wear glasses? STOP THE PRESSES!!!" But let's ignore that for a moment and focus on what that might look like. Olsson graciously provided one mock-up of how the forthcoming Heads-Up Display product from Google might appear in real life: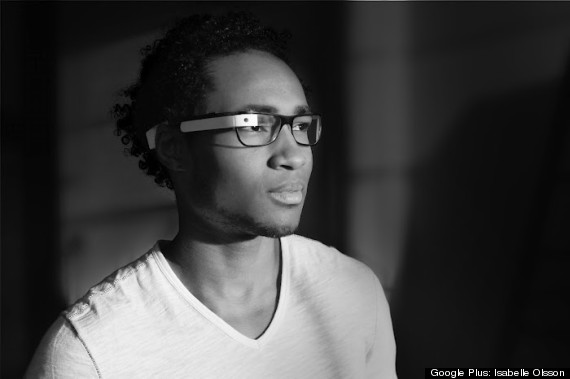 Again, I know what you're thinking: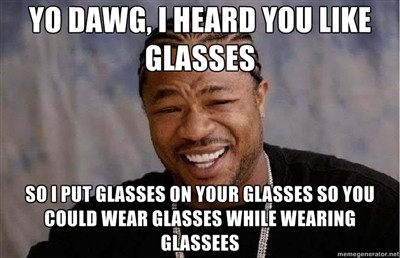 As always, however, the caveat here is that Google is still in the early stages of developing its Glasses -- there are no plans for a release in 2012, Google has told us, despite an apparently erroneous earlier report -- so it's likely that the final design has not yet been decided upon. Behold the differences between Olsson's mock-up and the prototype being worn by Google co-founder Sergey Brin at a recent fundraiser in San Francisco: Brin's went over both ears, pinched the nose, and rocked a Levar Burton-esque frontal visor, none of which this chromed-out one-ear design presented by Olsson appears to do.
But, again, it's early yet. Google is being especially tight-lipped about the development of its HUD spectacles, even as the Internet hotly argues about a product that does not yet exist. What we do get from Olsson's post is a reassurance: That the Four-Eyes among us, too, will be able to participate in the coming debate over the necessity and success or failure of what may be a brand new category of mobile devices for consumers.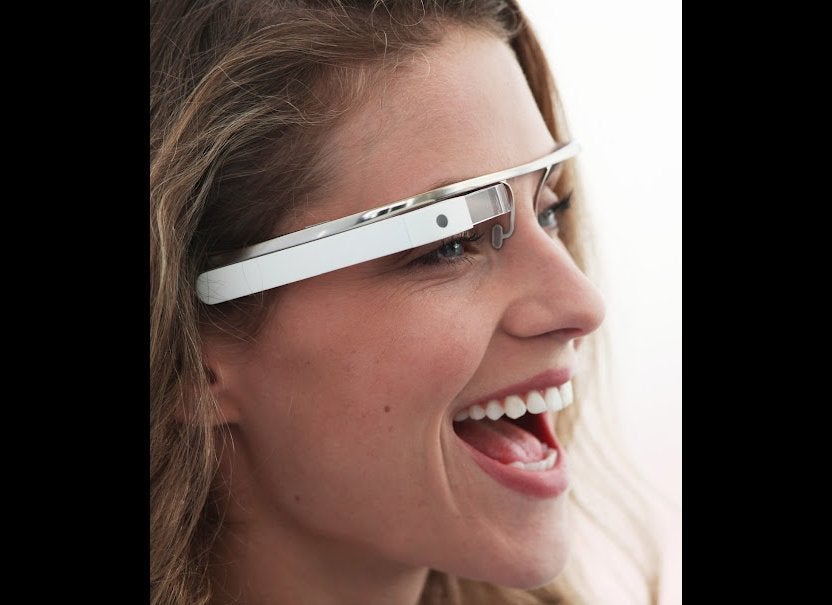 Google's Project Glass
Related
Popular in the Community