In 1960, when famed primatologist Jane Goodall first stepped foot into what is now Gombe National Park in Tanzania, she was immediately awed by the wonder and beauty of the place.
"I found myself thinking, 'This is where I belong,'" Goodall said. "Together -- the chimpanzees, and the baboons and the monkeys, the birds and insects, the teeming life of the vibrant forest, the stirrings of the never-still waters of the great lake -- formed one whole."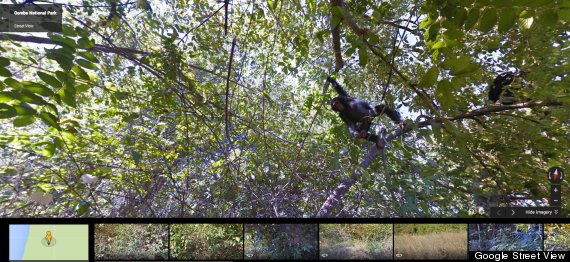 Chimpanzee in Gombe National Park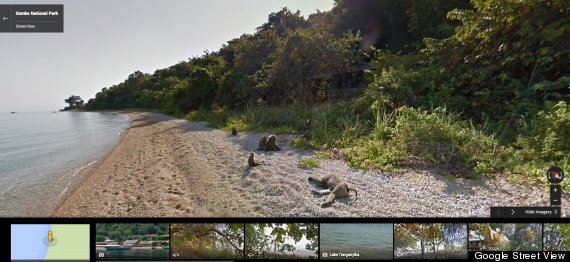 Baboons lounging on a beach in Gombe National Park
In a blog post Tuesday, Google explained that they used Street View Trekkers -- backpacks outfitted with a camera system -- to collect "thousands of 360 degree images along the narrow paths of the park."
Among the many photographs Google captured include ones of Lake Tanganyika and Goodall's home as well as shots of baboons grooming on a beach and chimpanzees (including one named "Google") hanging out. Google also managed to document areas near Gombe that have been impacted by deforestation.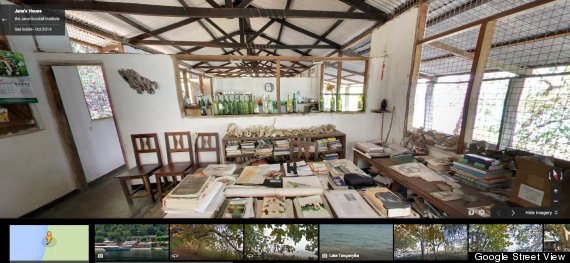 Jane Goodall's home. According to Google, Goodall lived in this house for almost the entire course of her work in Gombe. She is said to still stay in the house when she visits.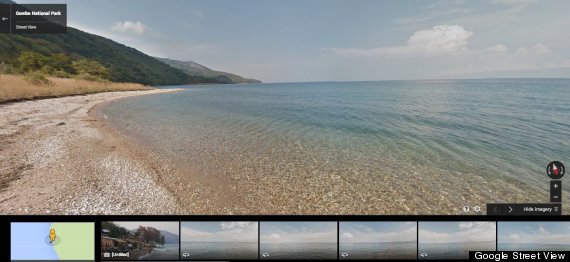 Lake Tanganyika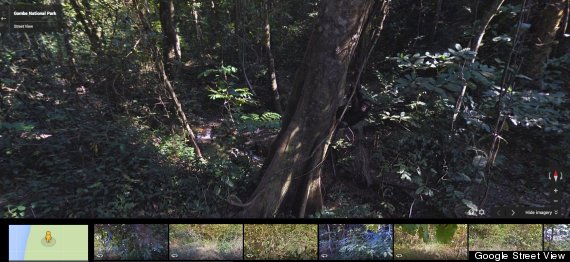 Chimpanzee named "Google" in Gombe National Park. Google was named "after the longstanding partnership between the Jane Goodall Institute and Google," the tech company said.
The Jane Goodall Institute and Tanzania's National Parks partnered with the tech company to make this Street View experience possible. The images will be used in both future research and as a teaching tool.
Lilian Pintea, the Institute's vice president of conservation science who helped Google capture images in Gombe, called Street View "a new tool in our toolbox" that enables researchers to "monitor and share with the world what is happening with the chimpanzee habitats" in the forest.
"It complements high resolution satellite imagery, community forest monitoring using mobile technologies and field researchers' data by providing a historic record on the ground with which everyone can relate," Pintea said, per the Institute's blog.
Calling all HuffPost superfans!
Sign up for membership to become a founding member and help shape HuffPost's next chapter
BEFORE YOU GO
PHOTO GALLERY
Stunning Images From Around The World