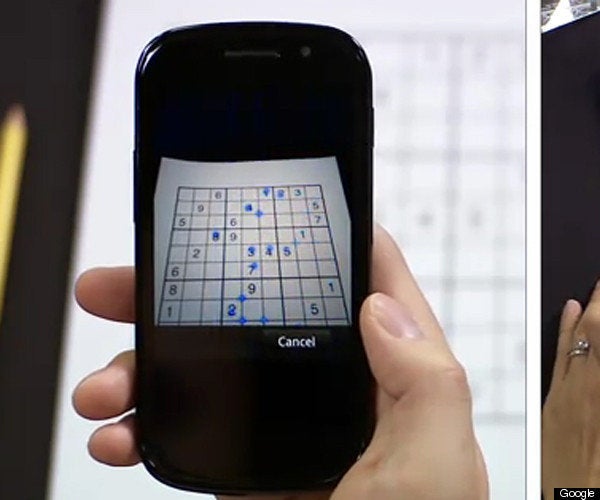 Google Goggles, Google's image-based search app, just got an upgrade and it's now powerful enough to finish your Sunday morning Sudoku. Literally.
But perhaps the coolest new feature of Google's already awesome app is its ability to read and solve Sudoku puzzles, just by taking a picture of them.
Our favorite weekend distraction is a quiet 15 minutes spent solving a Sudoku puzzle. But even that can be an frustrating experience if (like us) you make a mistake and are unable to solve the puzzle. Now, Goggles on Android and iPhone can recognize puzzles and provide answers to help make you faster than a Sudoku champ. So if you ever get stuck, take a clear picture of the entire puzzle with Goggles and we'll tell you the correct solution. Check out this video to see how it works.
Check out the video below to see Google Goggles in action.
WATCH:
Popular in the Community