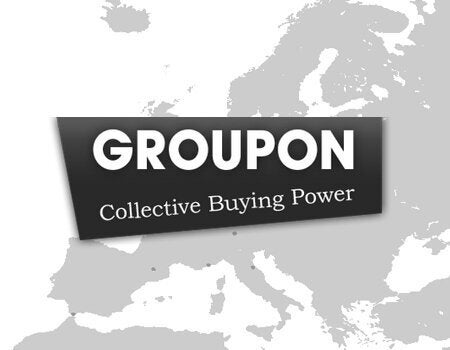 Google may be close to its largest acquisition to date.
Sources familiar with the matter tell the New York Times and All Things Digital that Google has offered between $5 and $6 billion for the acquisition of online daily deal site Groupon.
Although the outcome of the negotiations is still uncertain, Google's Groupon purchase would make it the search giant's most expensive yet, nearly double the cost of its $3.1 billion DoubleClick buy.
Groupon, its name a portmanteau of the words "group" and "coupon," has been growing at a rapid clip since its launch two years ago, taking in an estimated $50 million per month in revenue and attracting over 12 million users.
Groupon turned down a $2 billion bid from Yahoo, the New York Times reports, and Google initially offered the company between $3 and 4 billion. It later added a few more billion dollars to its bid "in the face of Groupon's resistance."
The site offers daily discounts on services, goods, and food from local retailers with a catch: to get the deal, a minimum number of users must sign up for the sale, introducing a social element to the bargain shopping.
Google's appetite for Groupon likely lies in the titan's desire to capitalize on local online advertising opportunities, a space in which Google has so far had only moderate success.
Popular in the Community