Google has fully noticed the emerging importance of messaging on smartphones and decided to finally join big players like Facebook and smaller players like WhatsApp in the market of mobile messaging apps.
At the company's sixth annual developers' conference, Google I/O, in San Francisco Wednesday, Google announced a Google Hangouts app for both iPhone and Android, the two largest smartphone operating systems.
Initially rumored to be called "Babble," the new app is available for download on Wednesday. It combines three Google services -- Google Talk (colloquially called Gchat), Google+ Message and Google Hangouts -- into one super-app under the moniker Google Hangouts.
Based on Google's presentation, the app will look familiar to Facebook Messenger and WhatsApp users. It offers reverse-chronological conversations between two or several people and lets users share photos, video and text across mobile devices and desktops.
But because this is Google, the Hangouts app's reach is potentially far greater than any current messaging service. Google Hangouts can be used in a browser on a desktop as well as on mobile, and conversations are synced between devices. This means, for example, that the chat you had with your friend while checking Gmail on your laptop will show up on your iPhone later on.
In addition, the "Hangouts" of Google+ -- the video conferencing feature that was the most (and perhaps only) popular feature of Google's beleaguered social network -- has found a home in the new app. One tap sends a request to initiate a video call with all the members of a particular conversation.
Other bells and whistles of the Hangouts app include the ability to see who else is viewing a conversation at any time and a contact list that orders names based on relevance, not the alphabet.
And the app is free, unlike WhatsApp. That service, along with Kik, BlackBerry and other companies trying to keep a foothold in mobile messaging, can't be too happy it's now up against Google.
Related
Before You Go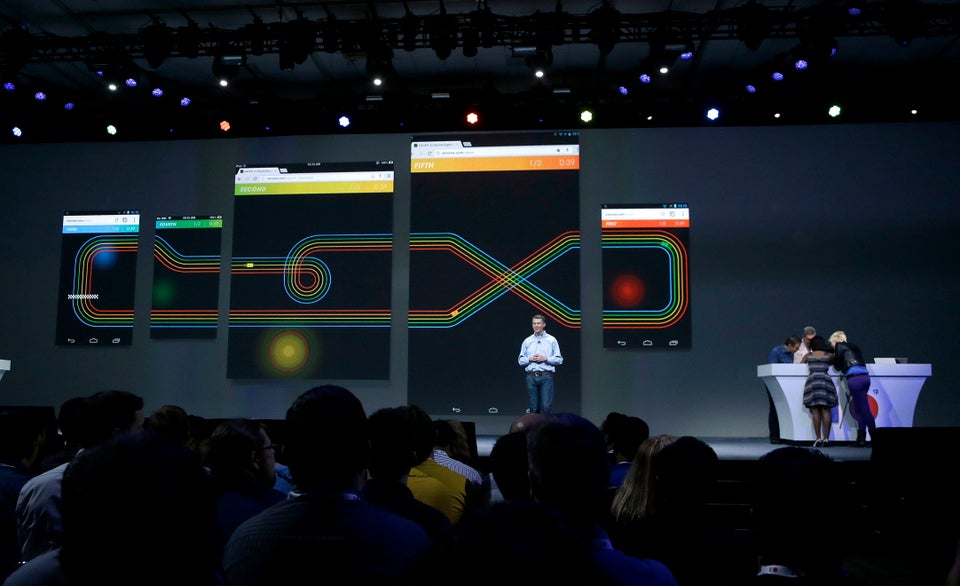 Google I/O 2013
Popular in the Community