Changes are afoot in Google Hangouts, the messaging app you probably call "GChat."
On Thursday, Google rolled out updated emojis on the platform. And on Friday, the company changed how the chat bubbles look.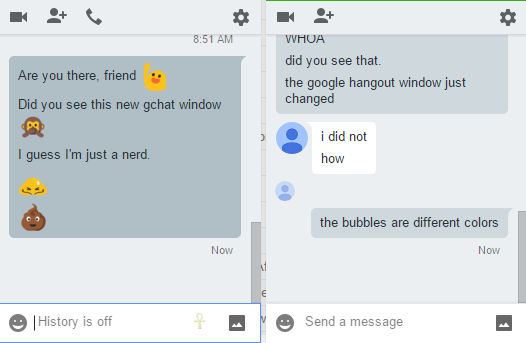 Previously, messages displayed in uniform white rectangles. Now, they're rounded bubbles that alternate between white and gray, depending on who's talking. The update is pretty minor at first glance. You may not have even realized it happened.
But, like Thursday's emoji update, the change brings Google Hangouts just a little bit closer to the iOS experience, where alternating blue and gray message bubbles rule the land.
Google did not immediately respond to a request for comment from The Huffington Post on this brain-melting update.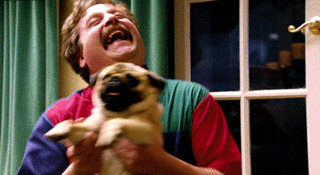 7 Things You Didn't Know About Google