Yesterday, Google unveiled Hotpot, a personalized, location-based recommendation engine. The service is designed to help you easily choose a fun local destination.
According to the Google LatLong Blog, this early launch version of Hotpot generates recommendations based on reviews you've written about any of the 50 million locations listed on Google Places. You can also share recommendations with friends who share your tastes and interests.
The Hotpot rating app lets you rate and review businesses you've patronized, find new places to visit and interact with friends who already use the service. Mobile Maps for Android has added the Hotpot tool, letting you bring your recommendations with you, wherever you go. The Google Mobile Blog promises that an iPhone Places app will be available soon.
"Hotpot is a pretty simple recommendation engine," writes VentureBeat, "but when coupled with Google and its consumer reach it could be a fairly popular resource. The tool appears to combine the best of two worlds: Yelp and its reviews and Foursquare's sharing of someone's location."
Mashable appreciates that Places is "aimed directly at average consumers, not web junkies who live to search."
According to ReadWriteWeb, other location-based services should be worried: "By moving the recommendation and review process 'in house,' so to speak, by being able to provide an algorithm to recommend sites based on preferences, not merely location, and most importantly perhaps, by integrating these recommendations with mobile, Maps and Search, Google's Hotpot may be a 'killer' location-based app. Sorry, Yelp."
Naturally, with social features comes an additional user profile and friend list. Search Engine Land suspects the service could "eventually be merged with Google's other location, social, and other services to provide a robust Foursquare-like experience [...] It seems logical but for now at least, it's entirely separate. So separate, in fact, that you have to create a separate profile and friends list than what you have already as part of your Google account (through your Google Profile, Buzz friends list, Gmail profile, etc.)."
Google Hotpot Rating App: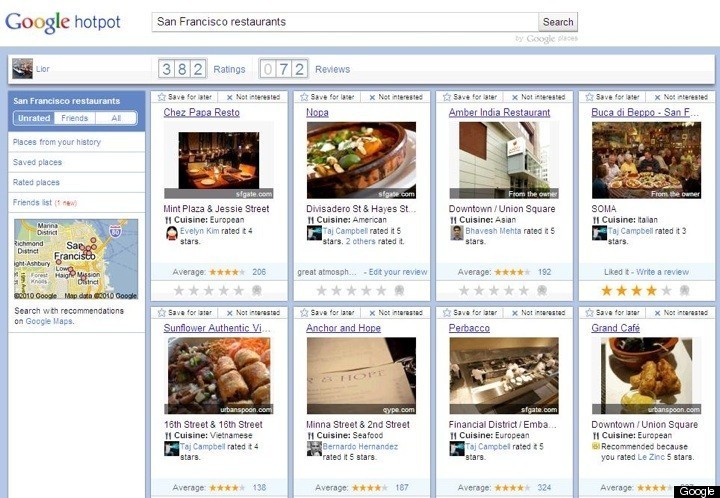 Hotpot Mobile App: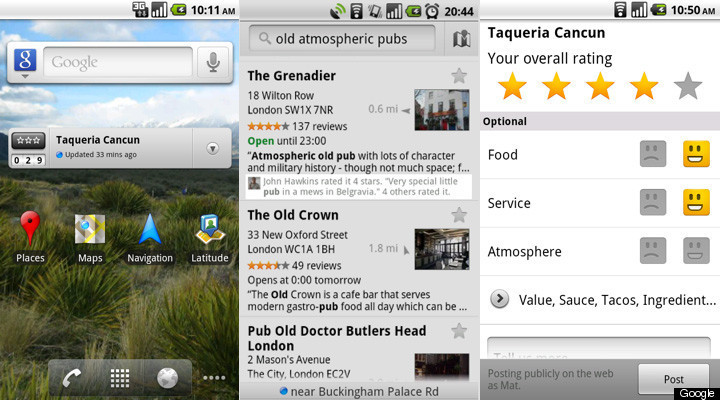 Related
Popular in the Community