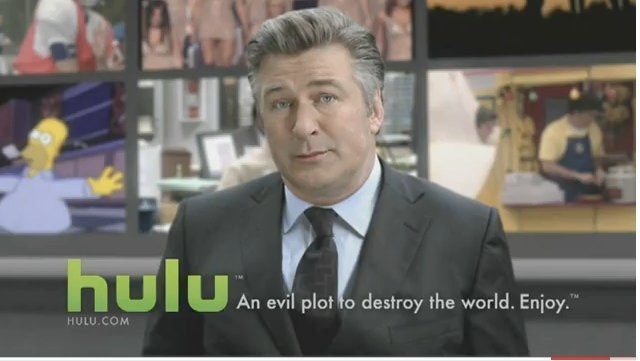 Google is reportedly in talks to purchase Hulu, the online video site, according to the L.A. Times.
Hulu began to weigh options regarding a sale after an unsolicited offer last week, though it might not necessarily sell itself. It was earlier reported that Yahoo had approached Hulu, but that rumor has been all but discredited.
According to new sources, who claim to be "familiar with the situation," Hulu is now talking to Google, Yahoo and Microsoft. Hulu's financial advisers, Morgan Stanley and Guggenheim Partners, are setting up meetings with various companies in the tech, media and communications fields, the source also said.
Hulu lets users watch episodes from television shows currently airing, as well as older shows. The site also offers a premium service, Hulu Plus, that lets users watch a greater selection of programming with limited advertising. The site is projected to make $500 million in revenue for 2011, based on advertising and subscriptions.
A number of other sites are getting into video subscription services. While Netflix is the best-known, other companies including Amazon and Apple offer competing services, too.
Buying Hulu would give Google the opportunity to get its hands into more professional content. Hulu currently maintains a number of licensing deals for highly watched programs like Fox's "Glee" and NBC's "The Office." It receives 28 million viewers per month. The L.A. Times reports that new agreements for licensing could require users to prove that they are paying for cable or satellite before receiving access to current shows.
According to Bloomberg, Hulu could end up costing over $2 billion for any potential buyer, an amount the company could have been valued at if it had followed through with an initial public offering last year.
Popular in the Community