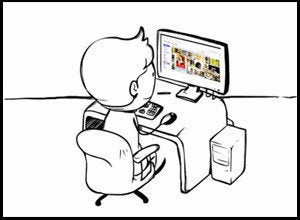 Google is turning on a new feature aimed at making image searches simpler and more visual.
When performing a Google Images search, users will soon be able to sort photos and pictures "by subject," which groups image results into categories rather than presenting them en masse.
For example, if you're searching for "flowers," a single click will make Google sort the images according to flower variety. If you're searching for photos from a certain city, image search will sort the results based on landmarks or other characteristics to help you find the photo that's most relevant to you.
According to a post on the Official Google Blog, this feature will reach all Google users worldwide by the end of the week.
To locate the "sort by subject" feature, visit Google Images and scan the left-hand panel next to the image results field. If you don't see it yet, you will in the next few days.
Check out the video below to see Google's image-sorting feature in action.
WATCH:
Popular in the Community