Ever wonder what Google might have looked like in the 1980s?
Though the search engine wasn't around back then, chances are it might have looked something like this: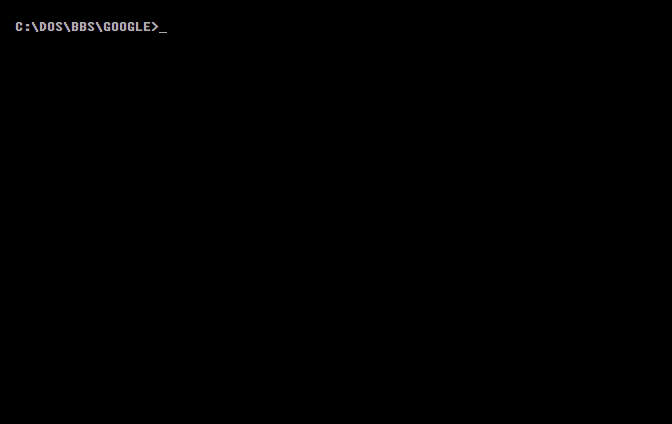 An Austrian web design group called mass:werk created this retro mock-up. The artistic layout is as simple as it gets: plain text scrolling and flashing over a black screen. And the best part is, you can actually use it to search the web. (The site is in no way affiliated with Google, but it "accesses search and news services by Google™ in order to provide realistic results," according to a note at the bottom of the page.)
The real Google launched in 1998 as a Stanford University research project and quickly shot to popularity with its "uncanny knack for returning extremely relevant results," as PC Magazine put it at the end of the same year. Its earliest iterations looked fairly similar to the search engine most of us use today, with a clean white background and the company's logo in primary colors. But it's fun to pretend what might have been.
If you're having massive '80s nostalgia, you should definitely try out mass:werk's retro design here. You have to first enter "S" for search or "L" for "I'm feeling lucky," and the page will return real results from Google. Just make sure to turn your volume down -- the old-school web was a noisy place.
This is what happened when we told it to search for "Huffington Post":
 Not exactly state-of-the-art, but it's certainly a gem for your inner nerd.
Calling all HuffPost superfans!
Sign up for membership to become a founding member and help shape HuffPost's next chapter