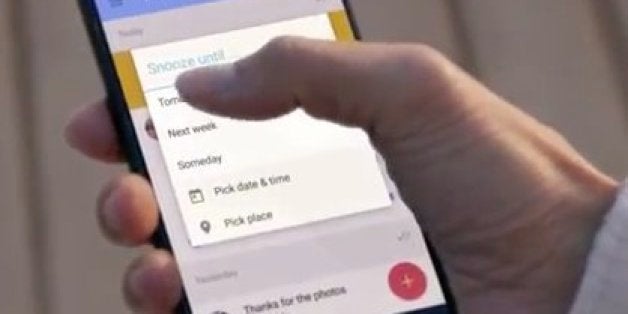 Google released a new email app on Wednesday that it hopes will make your mountains of email a bit more manageable -- and maybe even fun.
The app, which Google calls Inbox, supposedly organizes and highlights details of messages. In a blog about the release, Google emphasized that it's not a Gmail replacement but rather a rethinking of email itself. Here's the promotional video:
So what's different about Inbox? For one, your email is displayed more like a Facebook newsfeed, so that you can easily swipe and scroll your way through dozens of messages quickly. Here's what it looks like:

Inbox formats your flight information and reservation confirmations into a scrollable list.
As you can see, Inbox also pulls out information that it thinks will be relevant to you, so that you can see more about an email without actually clicking and reading.
Before you've even opened an email, Inbox pulls up the email's photos, as well as other relevant information, like flight times, phone numbers, business hours and event addresses.
If you want to focus on one type of message, such as recent purchases or reservations, Inbox allows you to do that easily too. Google also has added a snooze button that helps you set a reminder to read a certain email later.
Inbox works for Android, iPhone and Google Chrome but is only available to a limited number of people for now. The network will expand using an invite system, but you can email Google at inbox@google.com to request access.