It is safe to say that I spent a considerable amount of time over the past year scouring the internet for home decor options. As I was trying to decorate our summer home on Long Island as well as our permanent residence in San Francisco, I had to do a lot of research online. I would Google each item and then spend hours studying and comparing all of the home furnishing websites that I discovered.
I looked at countless light fixtures, beds, rugs, counter stools ... the list goes on and on. I wanted to see everything that was out there before I made my decision. So I found the best websites for my taste and price restraints and made a relatively short list of my favorite home brands. I looked for aesthetic appeal and quality while always keeping my budget in mind.
These are some of my favorite discoveries:
1) Jamie Young is my favorite source for light fixtures. I bought kitchen pendants, drum shades and table lamps for our beach house, and the compliments we receive are never-ending. This company uses jute, raffia, sea glass, mercury glass, leather and mother-of-pearl among other fabulous materials, and the pricing is reasonable, ranging from $175 to $500. Here's a tip: Horchow is always having sales, so I wait for those and then get shopping.
2) Hunter Douglas is an exceptional source for window treatments. Whether you're looking for shades, blinds or curtains, be warned: Custom window treatments are pricey. Hunter Douglas was at the higher end of my budget, but it is worth it. I don't mind spending more money for exceptional quality and customer service, and that is exactly what I got. The window treatments arrived and were installed less than a month from when we placed the order. The expense was worth every penny, and the lifetime warranty made the cost a little easier to swallow.
3) Roberta Roller Rabbit by Roberta Freymann. I've always loved her colorful printed dresses, so I was thrilled to check out her equally gorgeous home line. Her signature patterns can be found on decorative pillows, quilts, sheets and napkins. John Robshaw is another one of my favorites for pillows and bedding, but I find Roberta to be a much less expensive option that is just as beautiful.
4) Bungalow 5 is modern glamour incarnate. After studying their product line for hours, I see their pieces on TV shows like "Revenge," and in photos of celebrity homes. Bungalow 5 is definitely a splurge. Though I wanted to buy everything, I settled on just two special pieces.
5) Made Goods chandeliers are exquisite. I had the hardest time choosing just one, and believe me, I could only afford one. Although expensive, you can keep the rest of your spending for that room at a minimum because all eyes will be on the statement chandelier.
6) Palecek is a high quality manufacturer of lighting and furniture that uses natural materials, and as a result, many of their pieces have a Hawaiian feel. We bought the "China Bay" bed for our guest room, and it made my husband jealous that it wasn't in our room. You can see a nice representation of the Palecek product line on www.tonichome.com.
7) Restoration Hardware. Thirty percent of the new items in our home came from Restoration Hardware. The list of reasons is simple: the quality is fantastic, the furniture is delivered for a low, flat rate they will hold your items for free until you are ready to receive them, they are well-priced and are always having great sales, their customer service can't be beat, and most of all, they make truly beautiful things.
There is a wealth of design resources online and almost every home furnishing website has free shipping and/or great sales. Find the sites you love and "Like" them on Facebook or join their mailing list and you will get the early word on all of their sales. Master your search terms and Google can be the best and cheapest interior designer you will ever hire.
Check out my finds in the gallery below, and keep clicking to see my home transformation.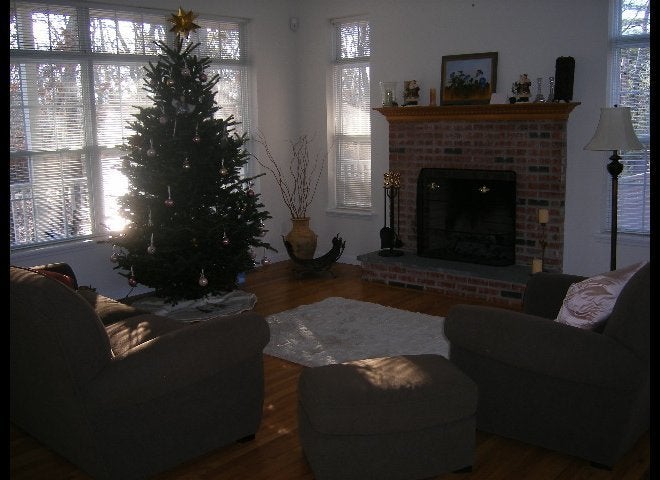 10 Things I Learned From Renovating