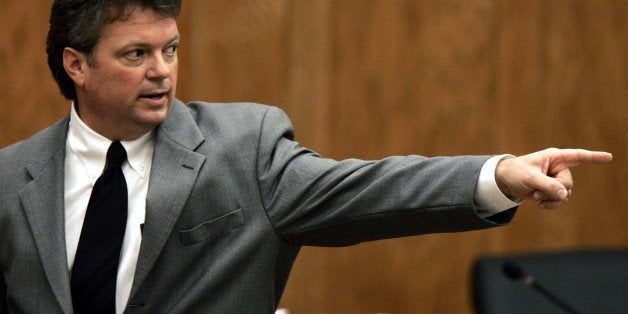 Google is taking an attorney general to court on the grounds that his actions could threaten the freedom of the Internet.
The tech giant sued Mississippi Attorney General Jim Hood (D) in a U.S. district court on Friday, alleging that his efforts to hold the search engine accountable for objectionable content online, such as illegal prescription drugs and pirated movies, violate federal law and are unconstitutional under the First and Fourth Amendments.
The lawsuit claims that for the last 18 months, Hood has "threatened to prosecute, sue, or investigate Google" unless it agreed to block content from its search engine, YouTube, and other platforms. Google aims to stop a "punitive" subpoena that Hood sent Google on Oct. 27, 2014. In that 79-page demand, Hood accused Google of engaging in practices that were, "unfair, deceptive, and misleading" and sought to hold the tech company accountable for facilitating illegal content. Hood requested extensive documentation related to Google's business practices.
Google claims that Hood's actions violate the First Amendment, writing that, "the state can no more tell a search engine what results to publish than it can tell a newspaper what editorials to run." The company is also alleging a violation of the Communications Decency Act of 1996 and the Fourth Amendment, on the basis that Hood is going on a fishing expedition.
The lawsuit cites documents obtained by The Huffington Post, The Verge and The New York Times revealing cooperation between the Motion Picture Association of America (MPAA) and attorneys general -- including Hood -- on piracy issues. MPAA, an industry group representing major U.S. film studios, has attempted to revive principles from the Stop Online Piracy Act (SOPA), an anti-piracy bill that Congress killed in 2012, according to documents obtained through the Sony hack. That bill would have allowed the government to force search engines to stop linking to websites repeatedly accused of piracy, and remove domain names from the Internet.
In one example of the cooperation, Hood sent a letter to Google in November 2013, accusing the tech company of wrongdoing. The text of the letter was largely penned by Jenner & Block, a law firm retained by MPAA, according to The New York Times.
And according to emails obtained by HuffPost, Hood called an MPAA lobbyist to seek out examples of pirated movies that he could show during a live search demonstration at a meeting with Google. Hood also told HuffPost that a lawyer named Tom Perrelli, who is a partner at a law firm retained by MPAA, has offered to assist in his efforts to get search engines to "detect and delist" site with illegal content. (Hood has said he did not know Perrelli worked for MPAA.)
In a blog post on Thursday night, Google General Counsel Kent Walker wrote that he is "deeply concerned" about recent reports from HuffPost and others that MPAA assisted Hood in targeting Google in order to secretly implement unpopular anti-piracy policies.
The tech giant is also taking aim at Hollywood, sending notices to the MPAA to preserve documents in case they're needed in litigation and launching a public campaign to fight Hollywood's anti-piracy efforts.
Google, which participated in an Internet-wide protest effort against SOPA in 2011, is framing Hood's efforts as a threat to the fundamental freedom of the Internet. On Thursday night, the company launched a #ZombieSOPA campaign, claiming that MPAA lobbyists have organized a "secret campaign" to "bring back web censorship."
Karl Manheim, a professor at Loyola Law School in Los Angeles and an expert in intellectual property law, said that assuming the facts are as stated, Google's case "seems well-grounded." He added that a section of the Communications Decency Act "does provide Google with a 'safe harbor' for content published by others," with an exception for obscene content.
Hood has maintained that there is nothing improper about getting assistance from MPAA to fight crime. He told HuffPost earlier this week that he's simply trying to ensure that Google is a good corporate citizen, and noted that Google paid $500 million in 2011 to settle claims that the tech company allowed ads for illegal prescription drugs.
"Google's not a government, they may think they are, but they don't owe anyone a First Amendment right," Hood told HuffPost earlier this week. "If you're an illegal site, you ought to clean up your act, instead of Google making money off it."
In a statement to HuffPost on Friday afternoon, Hood said he planned to "reach out to legal counsel Google's board of directors to negotiate a peaceful resolution."
"[A]fter the Sony hack, Google's General Counsel Kent Walker began blogging and feeding the media a salacious Hollywood tale. Now, feeling emboldened with its billions of dollars, media prowess and political power, some of its more excitable people have sued trying to stop the State of Mississippi for daring to ask some questions. We expect more from one of the wealthiest corporations in the world," Hood said.
The MPAA and its law firm did not immediately respond to a request for comment.
This story has been updated with a statement from Attorney General Jim Hood.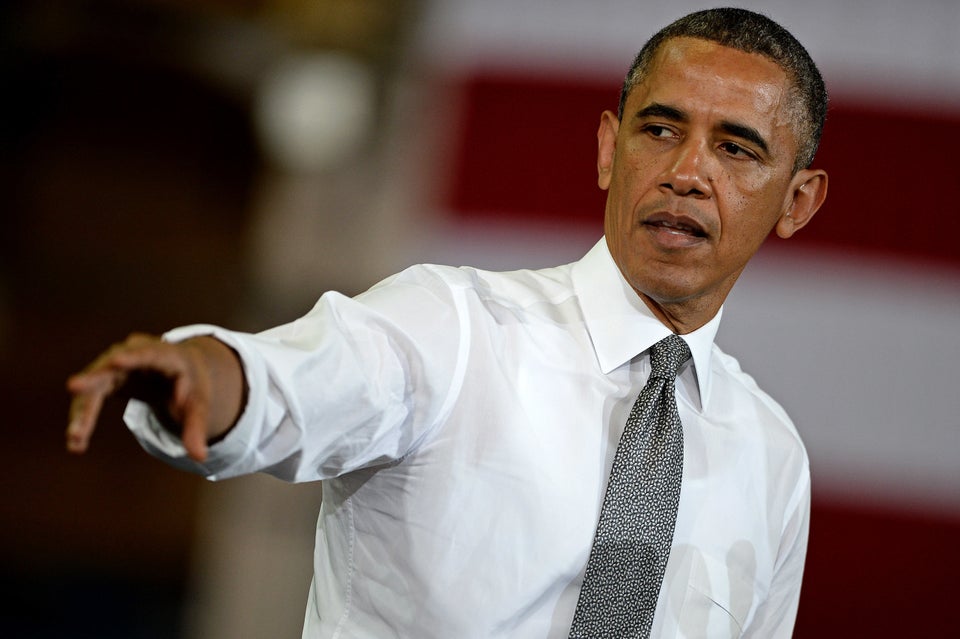 The Second-Term Curse
Popular in the Community