Google just solved one of the biggest hassles associated with going out to eat: gauging the accurate wait time.
The tech company announced Tuesday that it's introducing average wait times for around 1 million restaurants, based on anonymized historical data, according to a press release.
Starting today, you'll be able to see the feature when you type in a restaurant's name in local search on mobile or desktop. It's not yet available on the Maps and Search apps but by Thanksgiving, Google hopes to have wait times ready for grocery stores.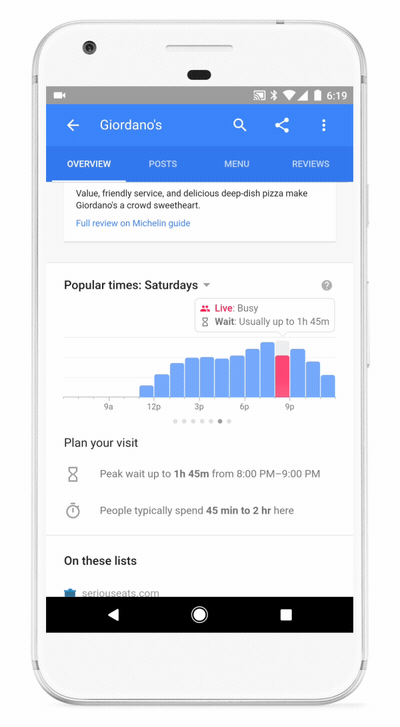 To access the Wait Times feature, type in a restaurant's name, click to open the listing and look at the Popular Times feature. Simply click on the hour bars of the time you want to go to the restaurant and Google will give you the estimated wait time.
With this helpful innovation, you'll hopefully spend less time stuck in line at the grocery store or taking out your hanger on unsuspecting patrons. Now you just have to figure out WHAT to eat.