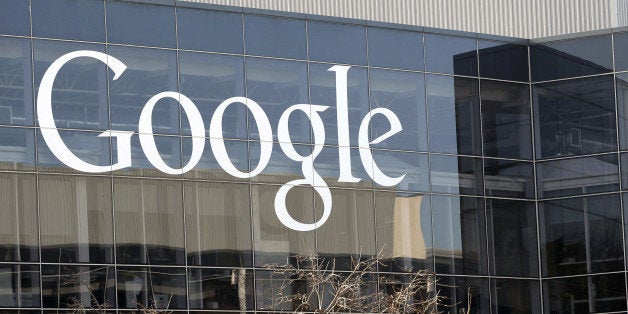 The Curve Magazine Android app has been suspended again. Why? "Violation of the sexually explicit material provision of the Content Policy." That's what they say any way. Except the app contains NO sexually explicit material.
I think it's just like banning breastfeeding photos. If women are objects for the male gaze, then nearly anything is allowed. But empowered women sharing their stories about loving women to an audience of empowered women-loving-women, then cut them off at the knees.
The print magazine has suffered similar ghettoization throughout the years being squirreled away in the "adult" section of bookstores and other retailers despite not containing adult content. Curve covers all things lesbian -- celebs, fashion, food, travel, love, sex, relationships, family.
Sound like lots of other general interest/women's magazines? That's because it is. The difference is that it is lesbian focused just like other magazines are focused based on gender, interest, age, sexuality, etc.
I am so tired of being marginalized because I love women. And I am even more tired of my love of women being treated as some sort of NSFW perversion. It's stupid and exhausting and this is just another blow in what seems like a never ending series.
"This is just wrong," says Silke Bader, the publisher of Curve.
And to make matters worse, Bader says they got virtually no information about why it happened and the only recourse they have is an expensive one.
"All we get is an automatic reply that Google reserves the right to suspend accounts. This is the second time it has happened and we can only guess which images are offensive -- but even so we don't know. Hence, we can't change moving forward. The images we assume are the problem are usually "suggestive" of nudity but are NEVER nude images. We can't print nude images due to newsstand regulation."
As for Bader's take on why this is happening, she says, "Some ignorant person sees the word lesbian and because we don't categorize the app as "Adult" (because it's not) they think we are breaking guidelines. With saying this, I can only assume, as Google just does not talk to us. (In fact, they don't to anyone as they don't want to enter into discussions when it comes to suspending accounts.)

This is the second time this has happened to Curve. Here's what Curve actually received a few days ago:
This is a notification that your application, Curve Interactive: Lesbian Mag, with package ID com.curveinteractive20141202, has been suspended from the Google Play Store.

REASON FOR SUSPENSION: Violation of the sexually explicit material provision of the Content Policy.

After a regular review, we have determined that your app contains images with nudity. This violates the Content Policy. Please refer to the Sex and Nudity policy help article for more information.

This particular app has been disabled as a policy strike. If your developer account is still in good standing, you may revise and upload a policy compliant version of this application as a new package name.

This notification also serves as notice for other apps in your catalog. You can avoid further app suspensions by immediately ensuring that no other apps in your catalog are in violation of (but not limited to) the above policy. Please also ensure your apps' compliance with the Developer
Distribution Agreement and Content Policy.

All violations are tracked. Additional suspensions of any nature may result in the termination of your developer account, and investigation and possible termination of related Google accounts. If your account is terminated, payments will cease and Google may recover the proceeds of any past sales and/or the cost of any associated fees (such as chargebacks and transaction fees) from you.

If you feel we have made this determination in error, you can visit this Google Play Help Center article.

The Google Play Team
It's insane and it runs contrary to what Google claims its policies and beliefs really are.

"The point to raise with Google, I think, is that they are so supportive with the "ItGetsBetter" campaign and their diversity program. They actively support prevention of youth suicide and anti-bullying campaigns. Their "suspension " process is just wrong. And it works directly against the supporting work they are doing," Bader says. "It's frustrating for us as it's also expensive. It means you have to rebuild the whole app, which is over $1,000.00 every time they just suspend it. Google needs to develop a program where there is a process for publishers to [argue] their case."
I don't care if they claim it's an "accident" or an "oversight." I don't care if it's hard to keep track of all the apps they offer and so sometimes things are banned because they are not reviewed closely enough. The proof is in the pudding. This happens all the time. It's a subtle -- and often not so subtle -- way of erasing other voices. Of erasing female voices, lesbian voices, gay voices, LGBTQ voices, minority voices. Anything other than old white men.
I'm tired of being polite. I'm tired of being quiet. I'm tired of being erased.
Reinstate Curve, Google. Cover the $1,000 fee. Be more mindful of your review process. And keep your discriminatory practices and policies to yourself. We don't need them and we're not going to take them any more.
REAL LIFE. REAL NEWS. REAL VOICES.
Help us tell more of the stories that matter from voices that too often remain unheard.