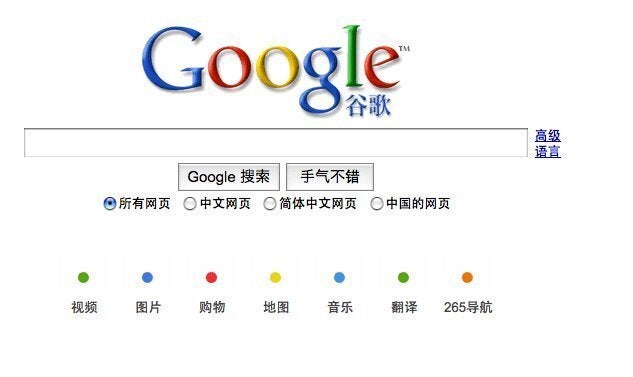 UPDATE 3/23/2010 11:31AM ET: In response to Google's decision to stop its censorship of search results, China has retaliated by censoring Google's Hong Kong site.
The Chinese government moved on Tuesday to restrict access of mainland users to the Hong Kong site, the use of which Google had hoped would allow it to keep its pledge to end censorship while retaining a share of China's fast-growing Internet search market.

But mainland Chinese users on Tuesday could not see uncensored Hong Kong content because government computers either disabled searches for objectionable content completely or blocked links to certain results.
---UPDATE 3/23/2010 9:11AM ET: Google co-founder Sergey Brin discussed Google's decision to stop censoring search results in a New York Times interview.
Brin noted that his experience growing up under a totalitarian regime in the Soviet Union, where he lived until nearly six years of age, had informed his and his company's actions in China. 'It has definitely shaped my views, and some of my company's views,' Brin said.
There has been considerable speculation over the motives underlying Google's decision to stop censorship search results after nearly four years of doing so, some speculating that Google is more concerned about intellectual property than human rights. Brin told the New York Times, 'Our objection is to those forces of totalitarianism.'
He also discussed the fine line the company tried to walk in determining an appropriate strategy. The New York Times writes,
But he said there was a 'back and forth' with the Chinese government on what to do. 'There was a sense that Hong Kong was the right step,' Mr. Brin said.

But he added: 'There's a lot of lack of clarity. Our hope is that the newly begun Hong Kong service will continue to be available in mainland China.'

Later he added: 'The story's not over yet.'
Read the full interview here.---After months of speculation over when--and if--Google would leave China, Google has finally made a move: the search engine has officially stopped censoring search results on its China search engine and is redirecting Chinese searches through its Hong Kong server.
Google.com.hk includes a note in Chinese that reads '欢迎您来到谷歌搜索在中国的新家' (or, loosely translated, 'Welcome to Google Search in China's new home').
Google has posted a blog regarding its approach in China.
So earlier today we stopped censoring our search services--Google Search, Google News, and Google Images--on Google.cn. Users visiting Google.cn are now being redirected to Google.com.hk, where we are offering uncensored search in simplified Chinese, specifically designed for users in mainland China and delivered via our servers in Hong Kong. Users in Hong Kong will continue to receive their existing uncensored, traditional Chinese service, also from Google.com.hk. Due to the increased load on our Hong Kong servers and the complicated nature of these changes, users may see some slowdown in service or find some products temporarily inaccessible as we switch everything over.
Google states that the decision to halt censoring search results and redirect users to Google.com.hk is linked to the cyber-attacks that took place earlier this year: 'We also made clear that these attacks and the surveillance they uncovered--combined with attempts over the last year to further limit free speech on the web in China including the persistent blocking of websites such as Facebook, Twitter, YouTube, Google Docs and Blogger--had led us to conclude that we could no longer continue censoring our results on Google.cn,' Google writes.
Read the full post from Google here.
Google notes that although the new approach to providing Chinese search is 'entirely legal and will meaningfully increase access to information for people in China,' the Chinese government may decide to block access to Google's Hong Kong-based search.
For this reason, Google has created a site on its App Status Dashboard that will allow people to monitor 'which Google services are available in China.'
Google plans to keep its engineering and sales offices in China so it can keep a technological toehold in the country and continue to sell ads for the Chinese-language version of its search engine in the U.S.
See a timeline of Google's controversies in China here.
Related
Popular in the Community