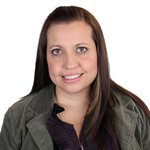 Today, XPRIZE and Google announce a new digital documentary series from Academy Award-nominated director Orlando von Einsiedel, Executive Producer J.J. Abrams, Bad Robot, and Epic Digital, premiering March 15 on Google Play and March 17 on YouTube.
In this 9-part series, Moon Shot goes behind the scenes with the 16 teams competing in the $30 million Google Lunar XPRIZE. Launched in 2007, our biggest prize to date challenges teams to design and build a rover, land it on the surface of the moon, drive it 500 meters across the lunar landscape, and send HD video and imagery back to Earth by the end of 2017.
XPRIZE believes that solutions to the world's Grand Challenges can come from anyone, anywhere, and soon you will be able to experience the personal journeys of these inspiring teams -- their challenges, sacrifices, quirks, and most importantly, the reasons why they're making the 238,900 mile journey to the Moon.
The teams in the competition come from all walks of life, and no matter their history, background, location, education, intelligence or gender, all of the teams share a passion for space exploration, the dedication to a purpose greater than themselves and the perseverance to see it through, and the ability to dream big -- really big!
The series will be available for free on Google Play on March 15 and on YouTube on March 17. Subscribe to the Google Lunar XPRIZE YouTube Channel to be one of the first to see it.
Chanda Gonzales is the Senior Director of the Google Lunar XPRIZE.
REAL LIFE. REAL NEWS. REAL VOICES.
Help us tell more of the stories that matter from voices that too often remain unheard.