Google Maps now provides people in Great Britain with real-time information about the best and quickest ways to get places -- regardless of whether commuters choose to travel by train, tube, bus, boat, dragon or Loch Ness Monster.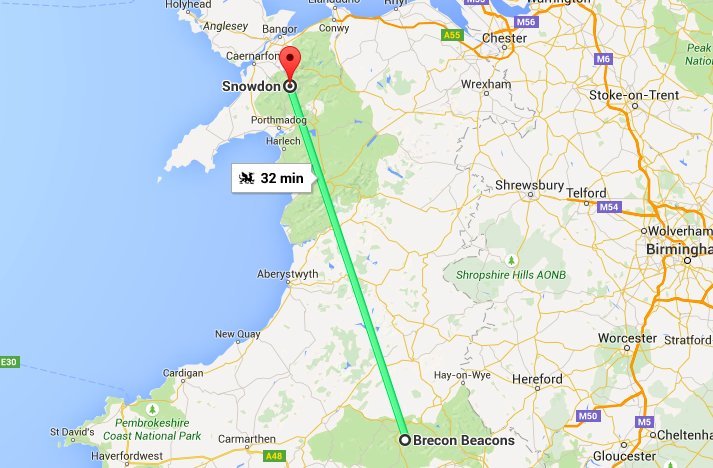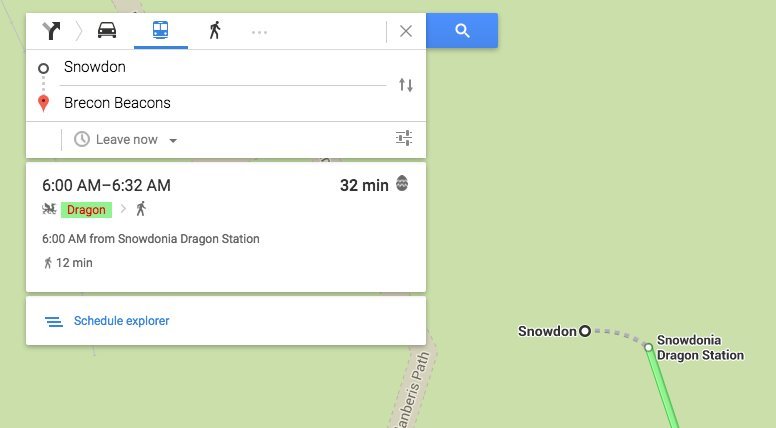 Another noteworthy route is the journey between Fort Augustus and Urquhart Castle in the Scottish Highlands. You can either take a bus, which will take you around 33 minutes, or the Loch Ness Monster -- a 22 minute ride.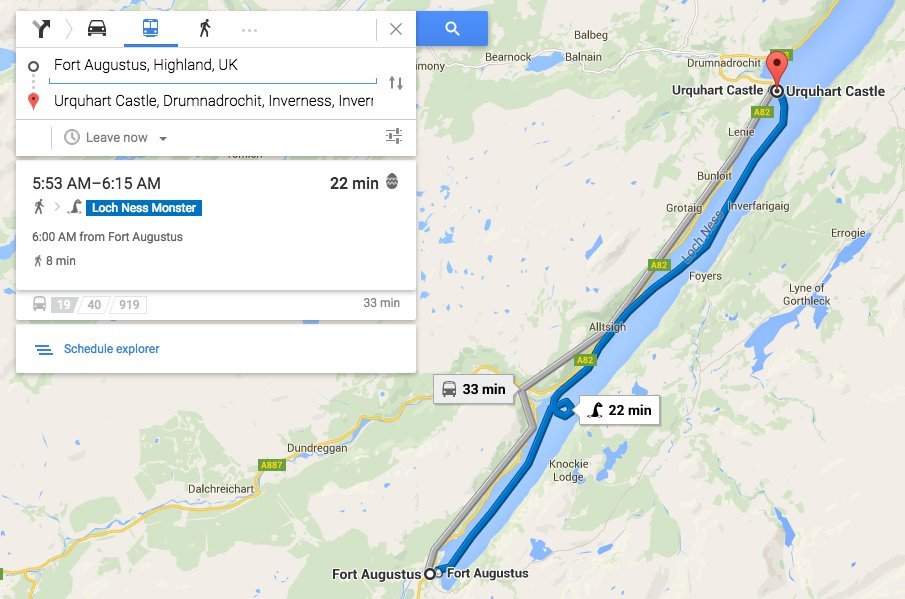 As Buzzfeed notes, Google Maps' new easter eggs include traveling by "royal carriage" from Buckingham Palace to Windsor Castle, and by "punt" in Oxford and Cambridge. A punt is a flat-bottomed boat that's commonly used for leisurely rides in both cities.
Google Maps has had real-time public transportation information for bigger British cities like London for a while now, but according to Google, that information is now available across Britain.
Related
Before You Go
Strangest Google Street View Sightings