Many of the new features will be a big help to city-dwellers, who rely more frequently on public transit and can have several options when it comes to getting from point A to B. The Maps app is now integrated with the popular car service Uber, so when you look at directions on the Google Maps app on iOS or Android, you can see how long your trip will take if you use Uber, along with if you go by public transit, bike, car or foot.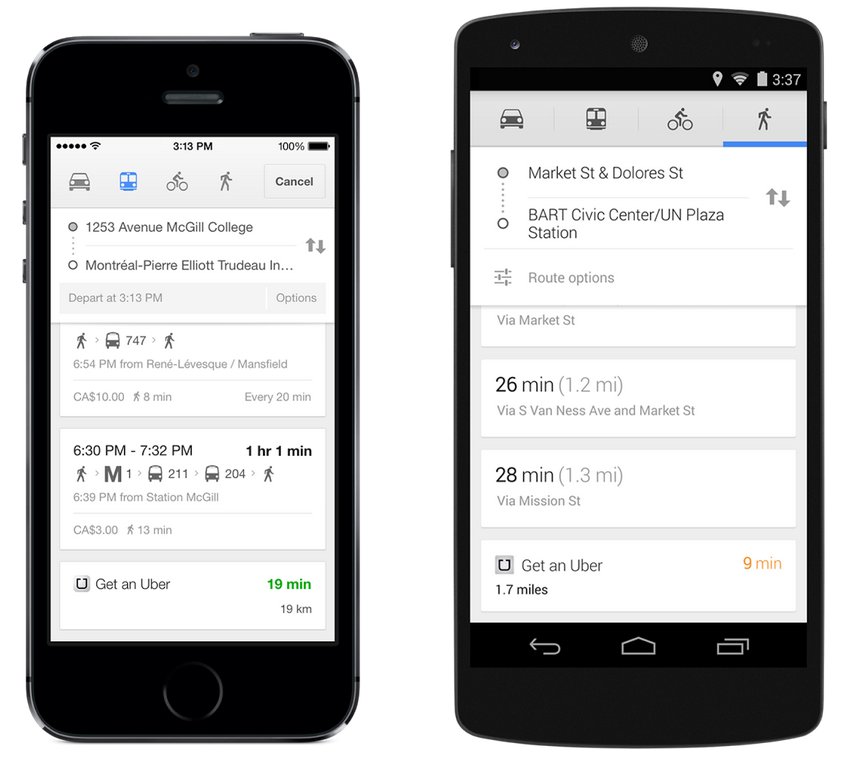 If you have the Uber app, you can click on the Uber option right in Google Maps to call a car to your location. (Of course, just think twice about this option if it's a snowstorm, holiday or any other time Uber might decide to hike its fares.) We found the option under the walking directions, after initially wondering where it was in our app.
Google Maps isn't just stepping up its car game, it's getting fancier when it comes to public transit as well. The new update puts Google further ahead of Apple Maps, which doesn't include public transit directions at all. (Though according to 9to5Mac, Apple plans to add that feature this year.) The Google Maps app is now synced with public transportation timetables in different cities to show you exactly when your train or bus will arrive, and you can use a new scheduling feature to check out route options for future trips. There's even a "last train home" option for those of us who need that. You know who you are.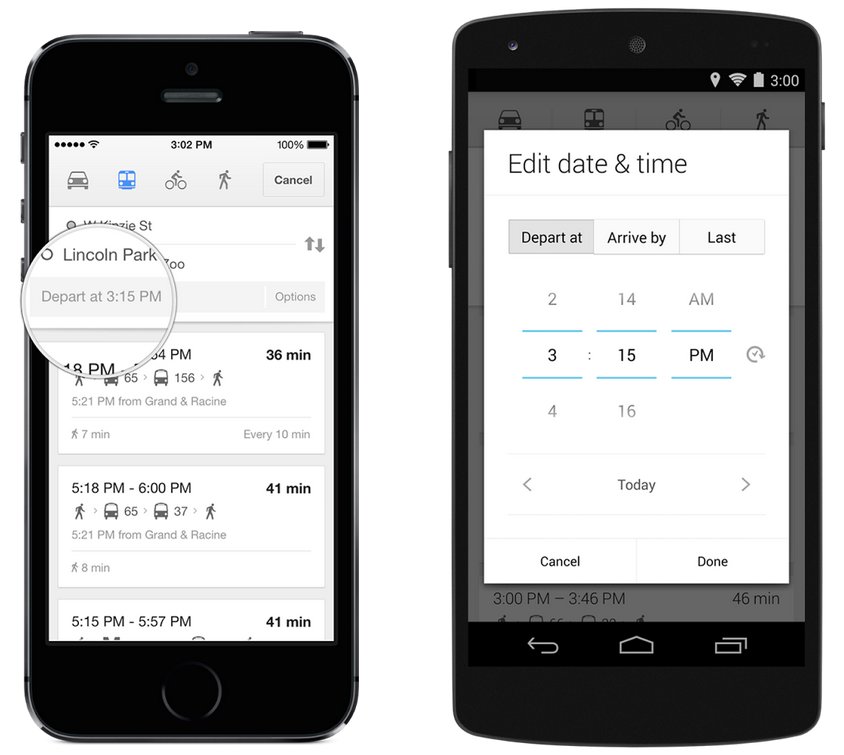 If you stay in the planning-ahead spirit, you can also use a new feature to save maps of places you want to visit or particularly like. If you're signed into your Google Maps account, you can click a little star on a "place card" to save that destination on all of your devices.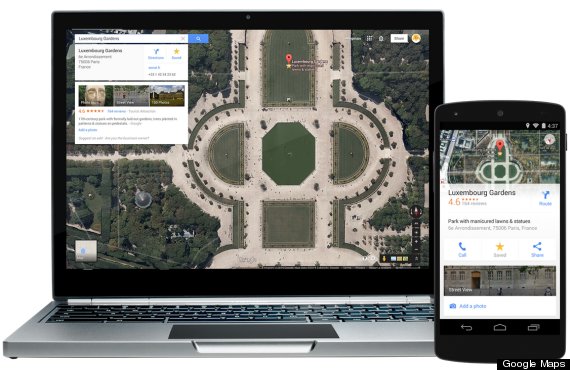 You can also save maps so that they're visible when you're offline -- a great feature for those of us who need to reference a map when we're in the subway or somewhere else without reception.

REAL LIFE. REAL NEWS. REAL VOICES.
Help us tell more of the stories that matter from voices that too often remain unheard.