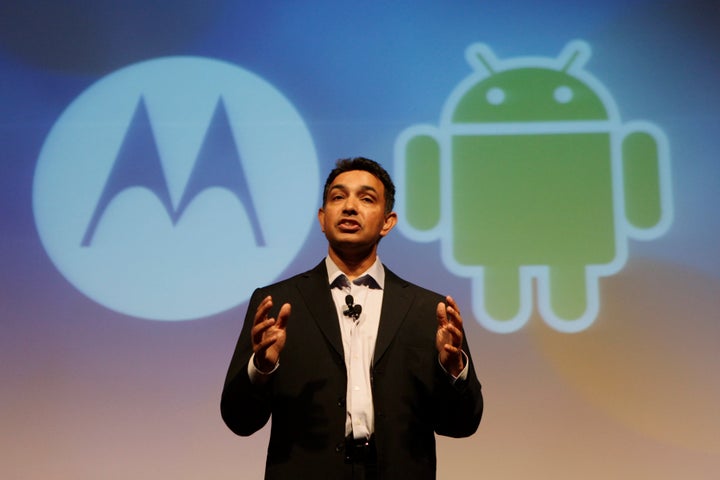 NEW YORK -- A move by Google to acquire mobile phone manufacturer Motorola Mobility for $12.5 billion, announced early Monday, will likely draw sharp scrutiny from federal antitrust regulators already engaged in a probe of the search giant's business practices, analysts said.
Google's Android smartphone operating system, introduced in 2007, has been adopted by dozens of handset manufacturers and now commands a dominant share of the smartphone market. The purchase of Motorola positions Google as a major player in handset manufacturing for the first time.
"It will come under close scrutiny," Brian White, a technology analyst at Ticonderoga Securities, said of the deal. "It won't go through without a fight."
Federal regulators are expected to focus on whether Google's control of both hardware and software in the smartphone market would give the company an unfair competitive advantage in areas like mobile Web search. The takeover could also allow Google to outmaneuver other handset manufacturers currently using the Android system.
The Federal Trade Commission is currently investigating whether Google has used its dominance in Web search to unfairly or illegally promote its own online businesses at the expense of rivals. FTC investigators are also looking at whether Google pressured carriers of its Android system to give preference to the company's other mobile products and freeze out competitors. Google acknowledged the existence of the probe in June.
Google's high profile could lead regulators to demand concessions before the deal is approved, said Clayton Moran, a senior technology analyst for The Benchmark Company. Such concessions could include close federal monitoring of the Android marketplace for several years after the deal closes.
"The regulators could require a high level of ongoing monitoring," Moran said. "Google can live with that."
In a press release announcing the purchase bid, Google executives pledged that the Android system would remain open source and noted that the takeover of Motorola was a defensive move by the company. In a conference call following the announcement, David Drummond, Google's chief legal officer, said he was "quite confident" that the deal would ultimately be approved.
"We believe, very strongly, it is a pro-competitive transaction," Drummond said.
The purchase of Motorola will give Google more than 20,000 current and pending mobile phone patents, helping to protect the company from burdensome technology-licensing fees and a growing number of patent lawsuits against its Android system. In a blog post earlier this month, Drummond accused rival technology firms of using "bogus patents" to wage an "organized, hostile campaign" against the Android system.
Intense competition in the mobile handset market, and Google's pledge to keep Android open source, make it unlikely that the government will stop the deal, analysts said. Google has also touted the fact that all five of the largest handset manufacturers currently using the operating system have endorsed the deal.
"I think the government would be hard pressed to make the case that this is anti-competitive," Moran said.
Consumer advocates who have blasted other recent mergers in the telecommunications sector also held their fire on the Google-Motorola deal.
"I'm going to view it with interest, but at first glance I'm not overwhelmingly concerned," said Andrew Schwartzman, policy director for the Media Access Project, a public interest law firm and advocacy organization working in communications policy.
Others were more concerned. Gary Reback, a prominent Silicon Valley antitrust litigator, who has become a vocal critic of Google's business practices, said that the deal deserved to be closely scrutinized.
"You're dealing with a company that is already a monopolist, that is already under investigation for allegedly anti-competitive behavior," he said. "By buying this, they get a huge additional dose of market power."
At the very least, the Motorola takeover bid provides federal regulators probing Google yet another reason to subject the company to scrutiny.
"I think they'll see this as a good excuse to probe deeper into Google," White said.
If the deal ultimately falls apart, it could cost Google dearly, however. Bloomberg News reported that the purchase agreement includes a "busted deal" fee, requiring Google to pay Motorola $2.5 billion if the takeover is unsuccessful.
"Clearly, on Motorola Mobility's side," Reback said, "they're worried about something."