Google Music includes several interesting twists on the traditional online music store, including a music discovery function that chooses songs you might like based on the tastes of your Google+ circles and also on an analysis of your music library.
Google also announced that the service is currently open to users in the U.S., who can upload up to 20,000 songs to the Google music storage locker for free.
Google Music is fully integrated with Google+, the web giant's social network. Users can share songs with friends on Google+. When you share content with your Google+ friends, those tracks will be posted to their Google+ streams, where they can listen to each of your song purchases once for free. This means you could listen to, say, a whole Drake album on Google+ before deciding whether or not to buy it--if a friend buys it first and shares it with you. Users can also share songs on Twitter, although it doesn't confer a free listen.
Google Music also offers a Myspace-like "Artist's Hub", where independent musicians can post and distribute their music directly to their fans.
Google obviously faces some tough competition from online music giants iTunes and Amazon MP3.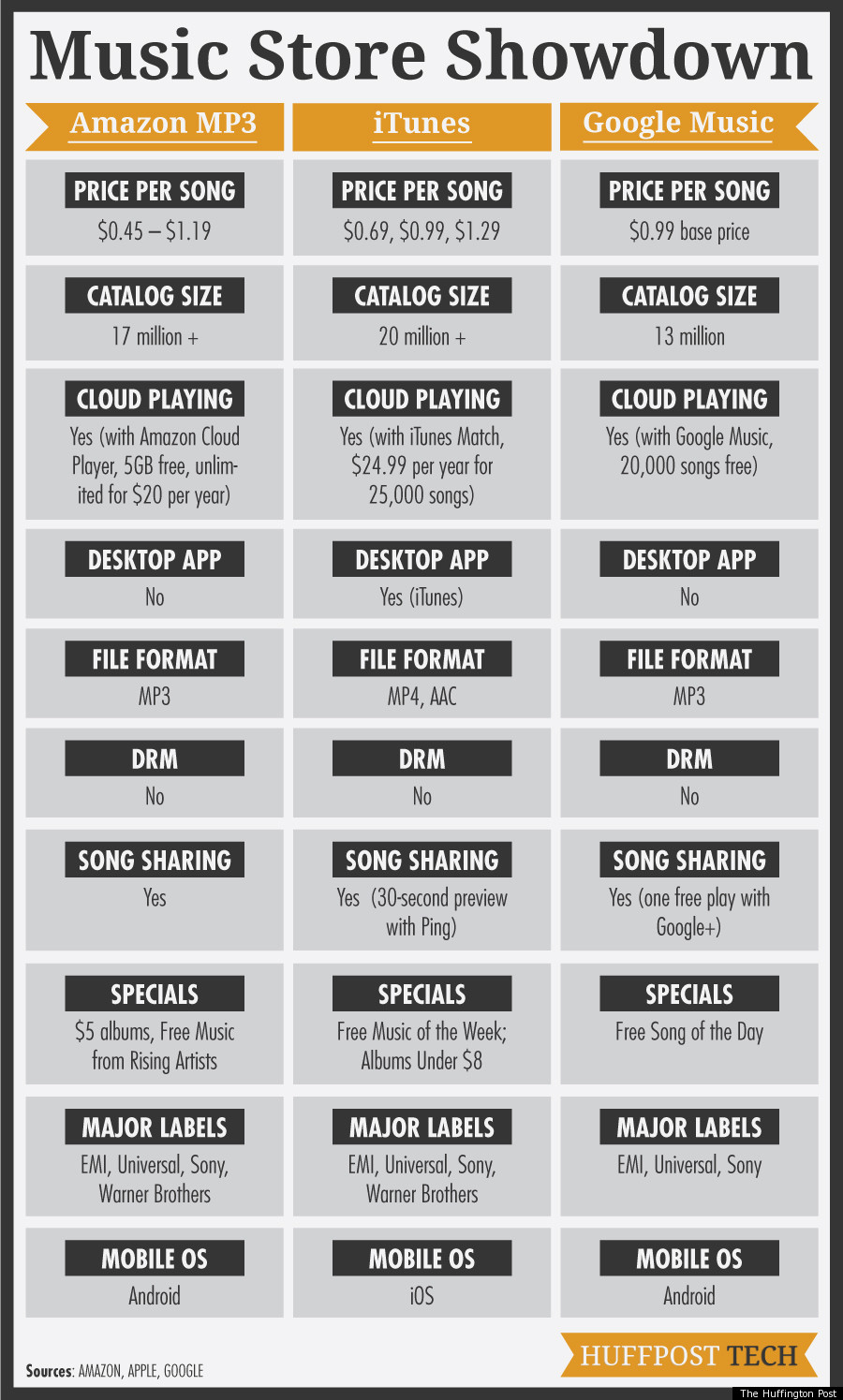 For an overview of the new Google Music, check out our slideshow (below).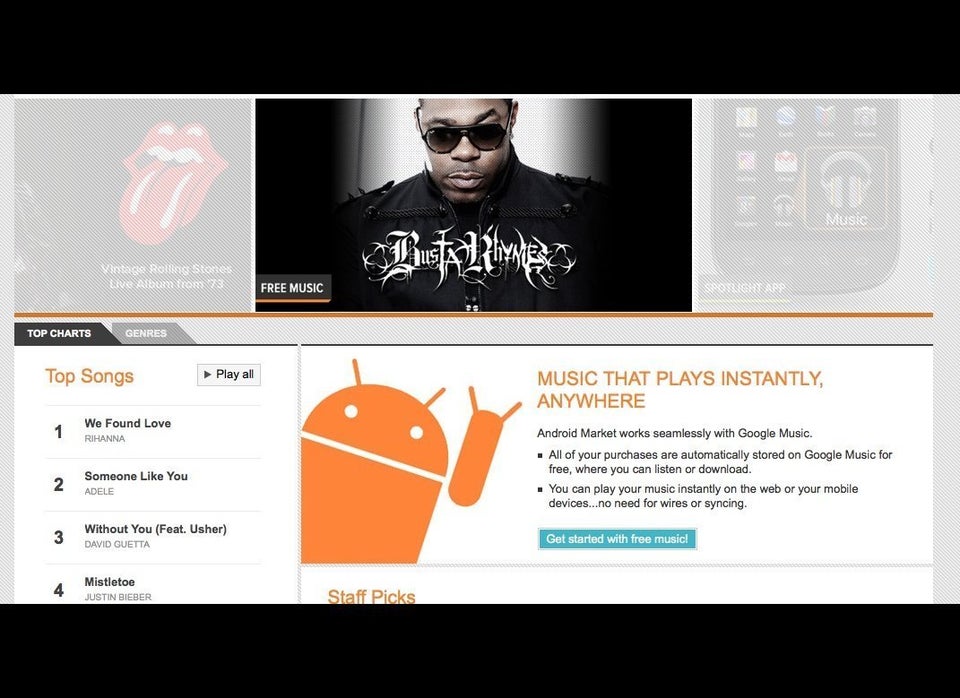 Google Music Service (CLONED)
Popular in the Community