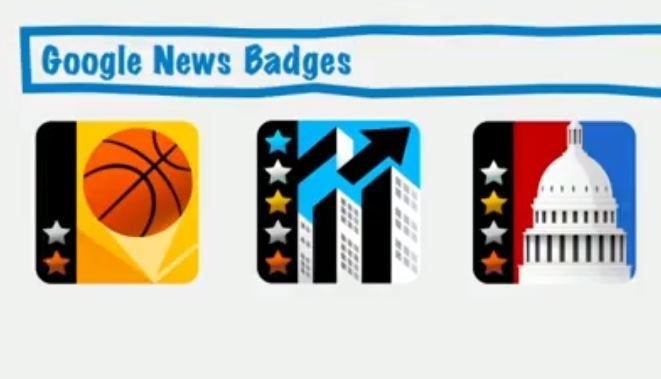 Bored with the standard news reading experience?
Google News is now giving out news topic badges to their readers based on reading activity. Announcing the service, Google Engineer Natasha Mohanty writes, "The more you read, the higher level badge you'll receive, starting with Bronze, then moving up the ladder to Silver, Gold, Platinum and finally, Ultimate."
Why should you care about earning a badge from Google?
Google offers three main reasons in their introductory video. You can track your reading interests, personalize your Google News reading experience, and share your reading interests with friends.
The social component of badges doesn't appear to be integrated with Google's new social network Google Plus. But, in the introductory blog post, Mohanty writes, "This is just the first step - the bronze release, if you will - of Google News badges."
Google's badges are part of a broader trend among tech companies to apply game mechanics to improve the user experience of websites and applications. Kongregate, Foursquare, StackOverflow, the Huffington Post, and many other tech companies have used badges as a part of their service.