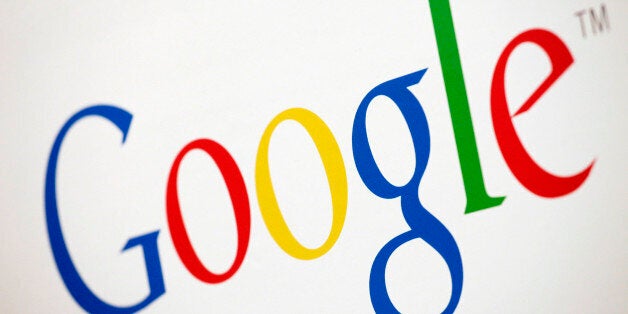 The recent sad news is very much a chronicle of a death foretold. On September 17, along with several other people, I met with Richard Gingras, the Senior Director of News and Social Products at Google, who told us that faced with a situation where it would have to pay for providing links to news stories, the company would have little option but to close the service in that country.
Google could not consider paying for providing links. This would go against one of the principles of the Internet. Links are a fundamental part of the architecture of the web -- not that this was going to stop the Spanish Association of Newspaper Publishers (AEDE) and the Spanish vice president from teaming up to bring the country's main dailies into line.
Google News is available in more than 70 countries around the world and in 35 languages. But from December 15, two weeks before Spain's new law on intellectual property right comes into force, the Spanish edition of Google News will disappear, leaving behind a shameful statement explaining the company's decision. Spain's media will no longer be present in any edition of Google News around the world, which will mean looking for stories about Spain in foreign media and will also see a significant drop in traffic in the online editions of Spain's leading dailies, as well as in all electronic media as collateral damage of this highly destructive law.
The result of this stupid law will be to harm Spain's image internationally, as well as to hurt the very organizations it supposedly aims to protect. Spain's image has already suffered as a result of being at the center of the terribly wrong "right to be forgotten." Now we have this.
So how did we get here?1.The AEDE called on the government to create a tax on all news links as a way to mitigate the losses its members are suffering as a result of its failure to adapt to the Internet.
2.A government obsessed with negative media coverage starts negotiations with the AEDE (whose members already benefit from generous institutional advertising) about making Google pay, on condition they tone down their criticism.
3.The AEDE accepts, and soon after, the country's three main newspapers -- La Vanguardia, El Mundo and El País -- all replace their editors with more docile journalists. In any other developed country, this shameful episode of corruption and censorship would be enough to bring down the government.
4.The AEDE and the government set to work, taking their inspiration from legislation passed in German but with the aim of making sure Google pays this time. In Germany, Google simply converted Google News into a voluntary service, whereby newspapers would have to explicitly renounce payment. This would be done by paying payment for providing links "mandatory and inviolable."
5.Despite huge opposition from all non-AEDE media and warnings from experts and the rest of the Internet community, a draft on intellectual property right is presented to Congress, although the version sent to Brussels doesn't include such a polemic article (link in Spanish).
6.The new measures are fast tracked through Congress with little debate, and are set to come into law in early 2015, although no details have been announced about how payment will work, who will pay, or on what basis, etc.
And now Google has stuck to its guns, announcing the closure of Google News in Spain. In theory, the company could have paid. But why would it for something that makes it no money? Google News carries no advertising. And that is leaving out the sacrosanct principle of just not paying for providing links. Google coughing up "because it can" would have left all those other media that can't afford to pay and that have said they won't in any case, to fight the good fight alone.
So, congratulations to the Spanish government. Following the instructions of the AEDE, one of the most archaic organizations in the world, it has once again highlighted the corruption that has come to characterize this country, whereby just about anybody with the money can dictate their terms to the government, where newspapers will sell their editorial line in return for government cash and where the government has no idea about what the Internet really is and doesn't care anyway.
Sadly, the recent announcement was a foregone conclusion, and one that will have long-term and extremely serious consequences. In short, what is known in the U.S. military as a Charlie Foxtrot.
Related
Popular in the Community