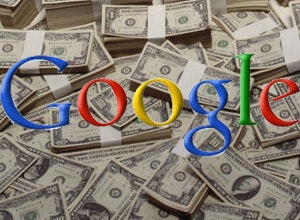 Google has announced that it is making a $900 million bid to acquire around 6,000 patents and patent applications in Nortel's bankruptcy auction.
Nortel wrote in a statement that the patents Google is looking to acquire span "wireless, wireless 4G, data networking, optical, voice, internet, service provider, semiconductors and other patent portfolios."
"The extensive patent portfolio touches nearly every aspect of telecommunications and additional markets as well, including Internet search and social networking," Nortel noted.
Google explained in a blog post that its interest in Nortel's intellectual property and patents stems from the recent "explosion in patent litigation," which Google argues "threatens to stifle innovation."
"But as things stand today, one of a company's best defenses against this kind of litigation is (ironically) to have a formidable patent portfolio, as this helps maintain your freedom to develop new products and services," Google wrote. "Google is a relatively young company, and although we have a growing number of patents, many of our competitors have larger portfolios given their longer histories... If successful, we hope this portfolio will not only create a disincentive for others to sue Google, but also help us, our partners and the open source community--which is integrally involved in projects like Android and Chrome--continue to innovate. In the absence of meaningful reform, we believe it's the best long-term solution for Google, our users and our partners."
Related
Popular in the Community