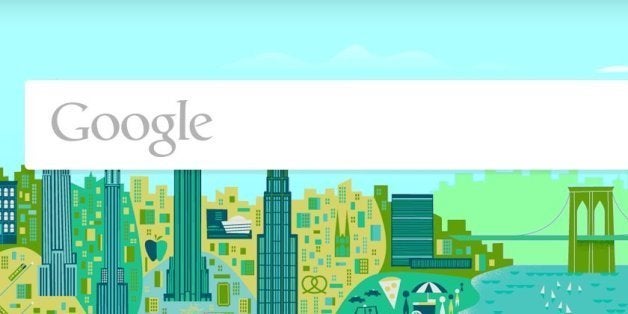 One of the world's biggest technology companies wants to help you be a better human -- as long as you let it read your email. A new feature launching Wednesday in an updated version of the search giant's Android app will automatically keep track of casual invitations in your Gmail inbox so you don't miss them.
Here's what that means: If you get an email from a friend asking if you want to grab dinner next Thursday at 7 p.m., the updated version of Google Now will recognize it as an invitation. It will then prompt you to add the plan to your calendar, and will display reminders for you. This feature will continuously look through your Gmail inbox for invitations like this that you haven't yet put on your calendar -- "half-baked plans," as a Google representative described them to The Huffington Post -- and ask you about them.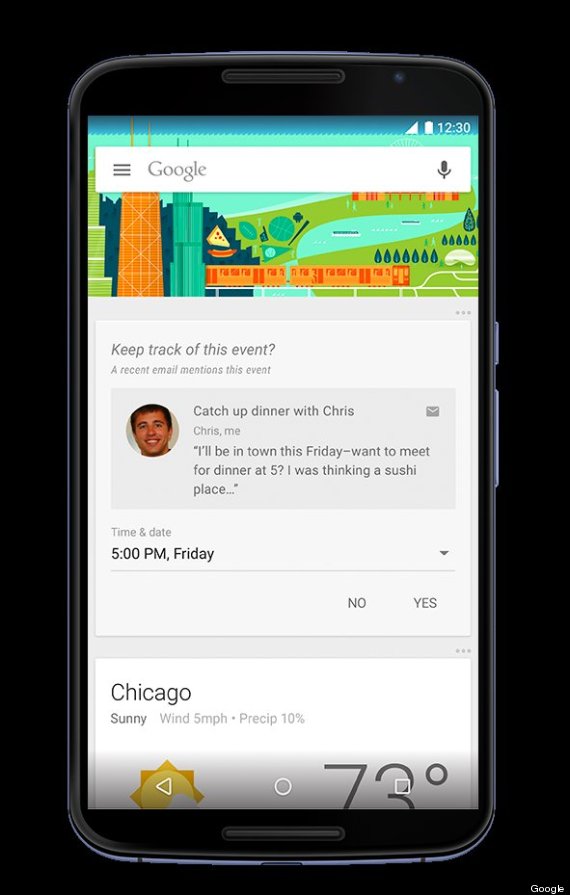 A look at the Google app update.
Aside from the "half-baked plans" feature, the new update to the Google app will include a few other things for users to play with. On Android devices running the new Lollipop operating system, the app will have a fresh look and will, on certain devices, respond when you say "OK Google" out loud. All Android users will have access to a new search feature that interacts with other apps -- so you can, for example, ask your phone to search on Tumblr for something, and it'll know to use your Tumblr app.
Google also hasn't forgotten about its iOS users: Though other features are Android-only, the app update also will include a cross-platform "coin flip" feature, so you can say "OK Google, flip a coin" and it will... do that. Awesome?
The app overhaul -- particularly the "half-baked plans" feature -- marks the latest in a series of updates from Google that aim to anticipate your needs and handle tedious scheduling or other work without you having to get directly involved. For instance, if you've enabled the Google Now service and search for Chicago Bears tickets, you can expect the app to automatically provide scores for completed games, as well as dates for upcoming ones, from that point forward.
Convenient though the automated data collection may be, it doesn't come without certain privacy concerns. Following Google's acquisition of Nest -- a company that makes "smart" home electronics, such as a thermostat that "programs itself" based on your habits -- critics have voiced concerns about what have been described as the tech giant's increasing "surveillance" capabilities.
A representative for the company told HuffPost that Wednesday's new feature operates in the same way that previous Google Now features did, and that it won't present new privacy concerns for users who have already given the app access to their personal information and email.
Google faced a lawsuit last year over accusations that the company scans its users' Gmail accounts to serve advertisements. Earlier this year, a judge ruled that the case could not proceed as a class action, however -- a win for Google.

REAL LIFE. REAL NEWS. REAL VOICES.
Help us tell more of the stories that matter from voices that too often remain unheard.