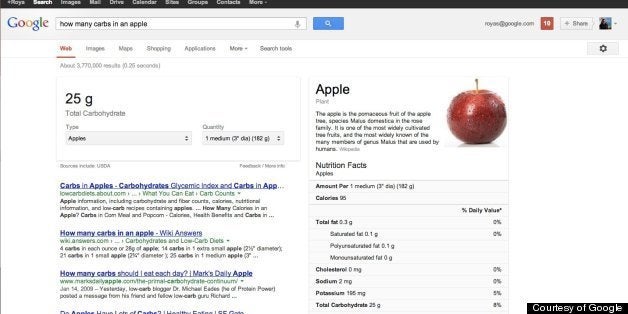 Google is setting its sights on your waistline. The search giant just announced a new initiative that will give users easy access to nutrition information for more than 1,000 foods. In a blog post announcing the nutrition project, product manager Ilya Mezheritsky wrote:
Figuring out how to make smart choices about some of our favorite foods can often be a cumbersome and daunting process. So we're hoping we can make those choices a little bit easier: starting today you will be able to quickly and easily find extensive nutrition information for over 1,000 fruits, vegetables, meats and meals in search.
Want to know how much salt is in tomato juice? How many calories in a serving of pretzels? Just ask a full question in Google Search and you'll get a fast answer. Using data from the USDA, Google will list calorie counts and nutritional breakdowns of simple ingredients like apples, bok choy and ground beef -- and also more complex, complete meals like burritos or chow mein, and even some alcoholic drinks, according to the announcement. Brand name foods are not included. The nutritional breakdown will appear above a traditional list of search results.
The new feature is reminiscent of Google's 2010 launch of the Body Browser. And as Think Progress reports, this isn't Google's first foray into public health. The company currently has a feature that directs suicide-related searches to suicide prevention resources.
The project launched on May 30 and will be available throughout the U.S. within 10 days. Want to learn more? Check out the full announcement here.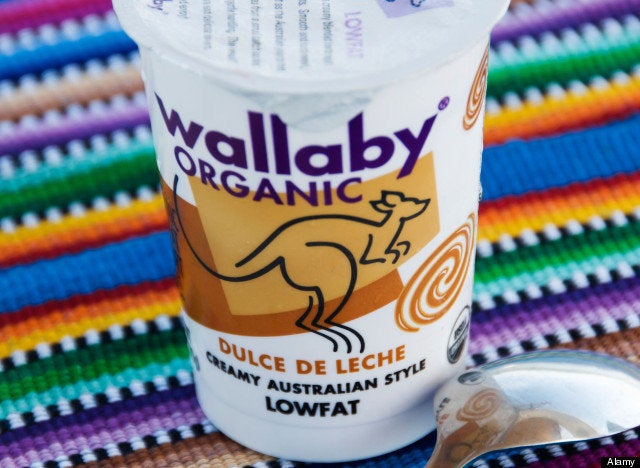 Understanding Nutrition Labels