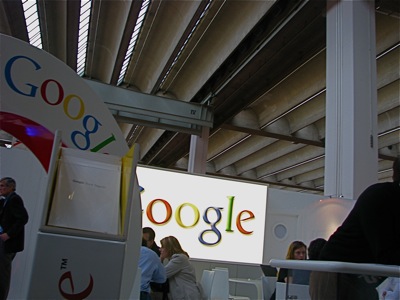 Google at Frankfurt Book Fair. Sue Frause photo.
Flying over the holidays? If so, good news for Wi-Fi in the sky users.
Google Chrome has teamed up with AirTran Airways, Delta and Virgin America to offer free Gogo Inflight Wi-Fi on all domestic flights between Nov. 20, 2010 and Jan. 2, 2011. All you need is a Wi-Fi enabled laptop or mobile device.