 Upstart social network Google+ on Thursday announced a few new features and introduced a change that users have been hankering after since the service launched over the summer.
A video posted to the Google Blog explains that the new feature will appear within users' vertical timelines, letting them click horizontally through popular content that might not otherwise appear there. You can also view hot Google+ posts in their very own "What's Hot" timeline, similar to Twitter's Top Tweets feed highlighting the microblog's most retweeted posts.
Check out how Google's new feature works in the video (below).
Google+ also announced an analytics tool, "Google+ Ripples," which lets users track how people are engaging with Google+ posts. Another fun tool, called the "Google+ Creative Kit," adds easy editing tools for photos uploaded to the network. (Visit the Google Blog to read more about these new features.)
One of users' most frequent complaints about the social network was that only personal Gmail accounts could be used to sign up for the service. This policy excluded any user who accessed Gmail via a Google Apps account. But no longer.
As promised, Google+ has finally opened its doors to professionals, students and other Google Apps users. Note, however, that not all features of Google+ will work with Google Apps accounts, though Google promises it will "continue to add features" for Google Apps users.
Starting now you can manually turn on Google+ for your organization. Once Google+ is turned on, your users will just need to sign up at google.com/+ to get started. For customers who use Google Apps for Business or the free version of Google Apps and who have chosen to automatically enable new services, Google+ will automatically become available to all of your users over the next several days.*
For those who have already created a Google+ profile with a personal account, Google says there's a "migration tool" coming soon that will let Google+ users connect their existing Circles between their personal and Google Apps accounts.
"We expect this migration option to be ready in a few weeks, so if you'd like, you can go ahead and get started with your Apps account today and merge your connections once the tool is available," writes Google+ product manager Ronald Ho.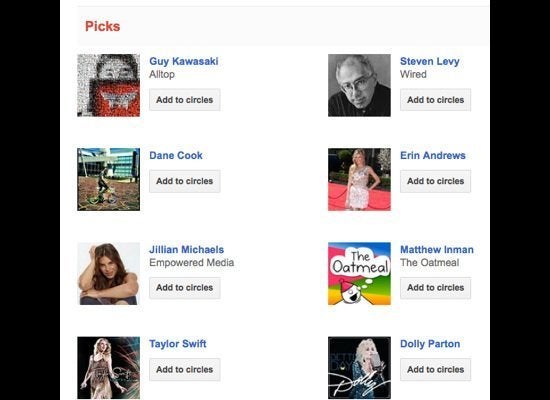 Google+ Problems: Users' Biggest Issues So Far(CLONED)

Related
Popular in the Community