 Indeed, Google announced in January that it's overhauling its privacy policy on Thursday, March 1, combining 60 distinct privacy policies into one single policy.
The company says it's not only making its policies more manageable, but that it's creating a better experience for Google users.
"The new policy reflects our efforts to create one, beautifully simple experience," a narrator says in a typically whimsical video from Google that explains the new policy. "It means that if you're signed in, we'll treat you as a single user across all of our products, combining information you've provided from one service with information from the others."
Google already uses your search history (visible in your Web History) to target advertisements in search, but it doesn't combine this data with its other services and products. So what this policy change means, simply, is that Google could potentially use information from your search history to target an advertisement to you in YouTube, Google Maps, and Gmail, among many other services. The company says it will also be able to better customize services for its users.
The new policy certainly has its critics. On January 26, just two days after Google announced the changes, Rep. Ed Markey (D - Mass.) said that he wanted to investigate the new policy, Reuters reported. Rep. Markey was one of eight Democratic and Republican lawmakers who sent a letter to Google CEO Larry Page that questioned the company's intentions.
"While Google suggests that the purpose of this shift in policy is to make the consumer experience simpler, we want to make sure it does not make protecting consumer privacy more complicated," the letter said, according to Reuters.
Google has remained mum on the specifics of how it will use your Google Web History in its other products after the privacy policy changes go into effect, but a user who doesn't want that data to be used for personalization can disable her Web History.
"We haven't announced any specific new features involving Web History after March 1," a spokesperson told The Huffington Post in an email, "but any features involving personalization based on Web History won't apply if you have Web History turned off."
So how do you turn off that Web History?
The Electronic Frontier Foundation (EFF), a non-profit advocacy group and legal organization that focuses on digital rights and privacy, has released a step-by-step guide (available in the slideshow below) that shows how to erase and disable Web History.
The EFF, however, writes that simply taking these steps will not leave you completely off the hook.
Note that disabling Web History in your Google account will not prevent Google from gathering and storing this information and using it for internal purposes. It also does not change the fact that any information gathered and stored by Google could be sought by law enforcement.

With Web History enabled, Google will keep these records indefinitely; with it disabled, they will be partially anonymized after 18 months, and certain kinds of uses, including sending you customized search results, will be prevented. If you want to do more to reduce the records Google keeps, the advice in EFF's Six Tips to Protect Your Search Privacy white paper remains relevant.

An option to prevent Google from combining data it collects on multiple services is to simply not sign into Google when using them. For example, if you're a Gmail user, you could log out of Gmail before using Google Search, Google Maps or YouTube.
Another, albeit tedious option, is to create separate Google accounts for each Google service that you use. For example, if you create a Google account only for Google searches, you could use that account when you'd prefer that Google not associate your searches with your primary Google account, such as your Gmail.
What do you think of Google's privacy policy changes? Let us know in the comments.
LOOK: How To Remove Your Google Search History Before Google's New Privacy Policy Takes Effect: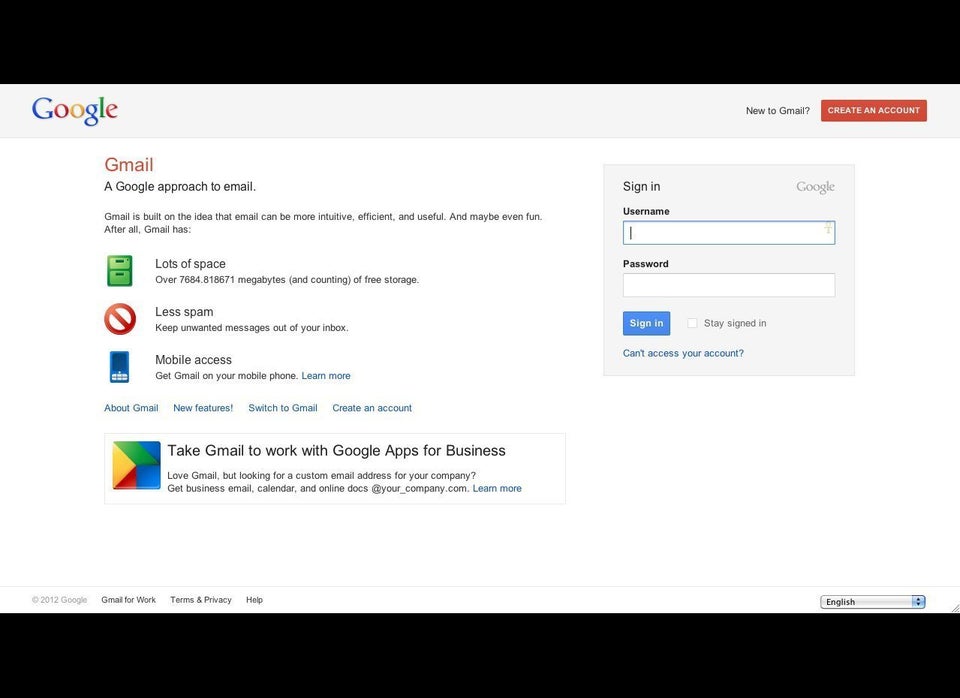 Popular in the Community