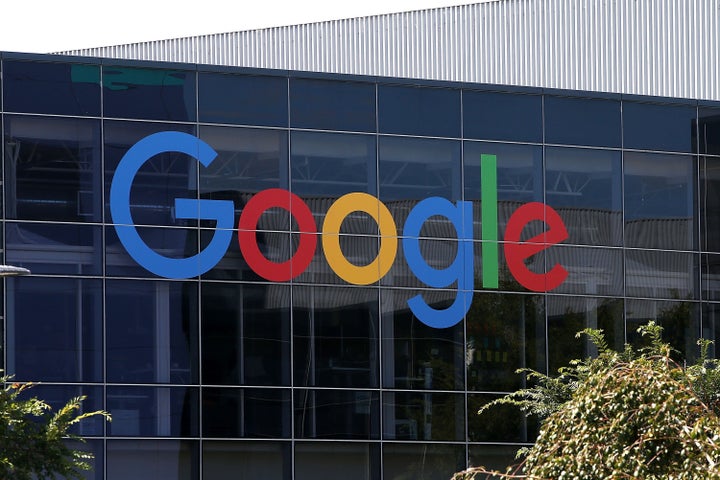 Google is giving $2.35 million in grants to organizations fighting for racial justice in its backyard.
Google.org, the technology giant's philanthropic branch, announced on Tuesday donations to three groups in the San Francisco Bay Area: the Ella Baker Center for Human Rights, the Silicon Valley De-Bug and the Oakland Unified School District's African American Male Achievement Program.
"Google is proud to support social innovators who are striving to make the Bay Area even better for everyone," Justin Steele, the regional head of giving at Google.org, said in a statement. "We want to give local nonprofits the resources and support needed to be bold and innovative in their approach to our region's toughest social challenges, including those associated with racial injustice."
One grant will launch an economic hub called Restore Oakland, which will house worker training classes, programs around racial justice, health care and child care in the city of Oakland, San Francisco's lower-income neighbor. Another will fund a rapid-response network led by Black Lives Matter movement co-founder Patrisse Cullors to identify and react to police brutality against people of color across the country.
Google's donations aim to help narrow the Bay Area's widening income gap, largely fueled by the rapid proliferation of tech money in the region. Median rent in San Francisco, where Google operates private buses for its highly paid employees, hit $4,225 this summer. By contrast, the city's homeless population rose by around 200 people to 6,686 from 2013 to 2015, according to a recent report from the city government.
And Google's not the only big tech company to invest in the racial justice movement that solidified last year after protests over the death of Michael Brown, an unarmed black teen shot by a white police officer in Ferguson, Missouri.
Last month, financial-services startup Square said CEO Jack Dorsey would donate 20 percent of his shares to the Start Small Foundation, a nonprofit he set up to help struggling communities. The group's first focus will be Ferguson, which has become a hotbed of tensions over racial injustice.
But Dorsey's move drew some criticism from nonprofit stalwarts who feel the growing number of foundations managed by their wealthy donors reduces the overall pool of money for existing charities. By creating a new organization every time a company or wealthy individual wants to foster change only shrinks available resources in the roughly $358 billion divvied between the roughly 1.5 million nonprofits registered in the U.S.
"Just because you were successful in the for-profit world doesn't mean that nonprofits are a bunch of bleeding-heart idiots that need you to come in and show them how it's done," Ken Berger, the managing director of social-good data service Algorhythm, told The Huffington Post last month. He previously ran the nonprofit watchdog Charity Navigator. "[The U.S. has] one of the most complex and sophisticated nonprofit sectors ever seen. Partnering with others is the best approach."
In that respect, Google's latest donation deserves double the praise.
Support HuffPost
The Stakes Have Never Been Higher
Related
Popular in the Community