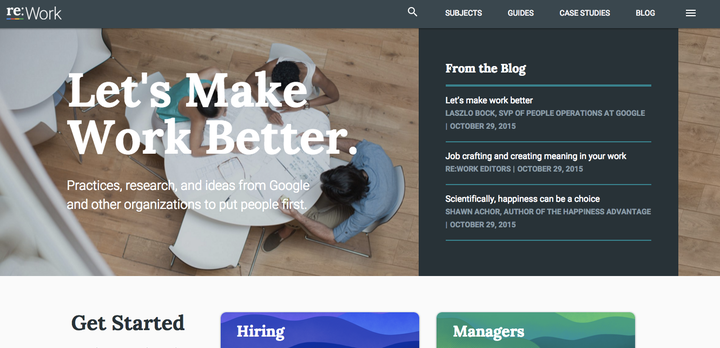 Google is sharing its HR knowledge with the world.
A new site launched Thursday, re:Work, is dedicated to sharing what one of the world's best corporate HR teams has learned about how to get the best out of its workers. Google is fairly well-known in the business world for having effective managers and happy employees. It has a famously rigorous and open-ended hiring process.
That said, in recent years, more issues have come up as the company has moved from a little startup to a tech behemoth with nearly 25,000 employees.
The site includes basic advice, how-tos and even case studies that detail how other successful companies have dealt with difficult-to-solve human resources issues. The result is something like Google's version of the Harvard Business Review's blog, which covers similar topics based on the latest academic research.
For example, under the "managers" tab, there is a step-by-step guide on how to foster good management techniques and provide resources for people in management positions. You can even check out Google's training model for new managers.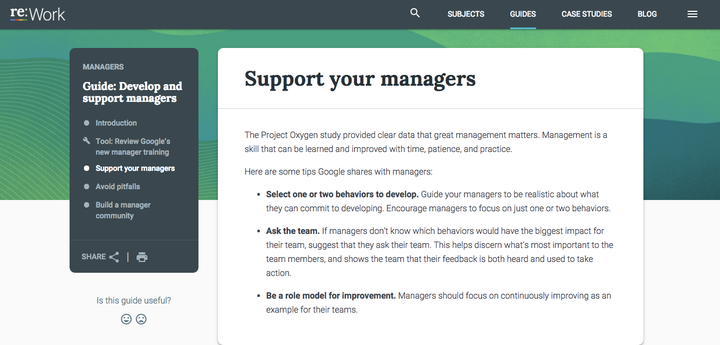 But it's not all about Google. There's also a case study on how JetBlue, one America's most customer-friendly airlines, goes about hiring its crew.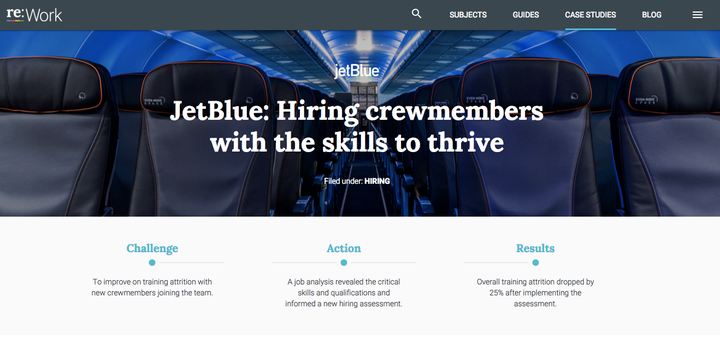 In a blog post introducing the new site, Laszlo Bock, the company's senior vice president of people operations (that's Google-speak for HR), writes that after the robust community response to the publishing of his recent book, Work Rules!, he decided to create this site to share what Google has learned about hiring, managing and maintaining a vibrant workforce over the last two decades.
The re:Work website is our response to the community of people who want to make work better around the world. But we don't want to just talk about Google, because we know we don't have all the answers and have gotten a lot of stuff wrong along the way. So re:Work offers data-driven practices, research, and tools from a variety of organizations and leaders to help make work better.
And the result is pretty cool.