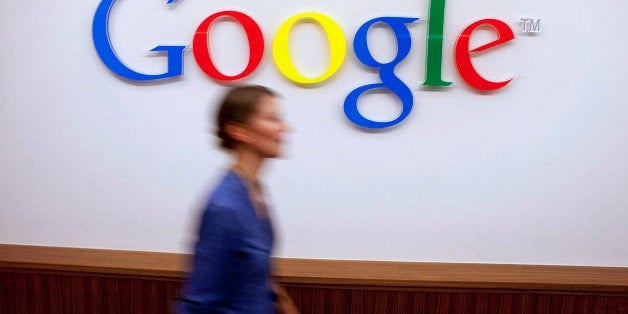 Google has agreed to pay $17 million to settle charges that it secretly tracked some consumers' activities on the Web, even after promising such tracking had been blocked, New York Attorney General Eric Schneiderman said Monday.
Attorneys general in 28 states had alleged that Google violated state consumer protection laws and computer privacy laws by not telling users of Apple's Safari browser that it was bypassing privacy settings in order to show them targeted advertisements.
"Consumers should be able to know whether there are other eyes surfing the web with them," Schneiderman said in a statement. "By tracking millions of people without their knowledge, Google violated not only their privacy, but also their trust."
The case stems from Google's method of displaying targeted ads by using "cookies," or small files installed on web browsers that create invisible records of online browsing habits. Google had said on its website that Safari's privacy settings could prevent Google from tracking these cookies. But a story in the Wall Street Journal last year revealed that Google was able to go around those settings by exploiting a loophole in Safari's browser, and then track users across websites in the company's DoubleClick ad network. For example, a Safari user who visited websites on how to get out of debt could then be served Google ads on other sites offering them debt relief services.
"We work hard to get privacy right at Google and have taken steps to remove the ad cookies, which collected no personal information, from Apple's browsers," the company said in a statement. "We're pleased to have worked with the state attorneys general to reach this agreement."
In a separate case brought last year by the Federal Trade Commission, Google agreed to pay a $22.5 million fine over similar charges that it bypassed privacy settings in the Safari browser. That fine was the largest settlement ever obtained by the commission.
Google did not admit to wrongdoing in the FTC case, and said the tracking was accidental.
The $40 million in fines that Google has agreed to pay to settle charges in both cases is but a small fraction of the search giant's total revenue, which was $50 billion last year.
Meanwhile, Google is still fighting other charges of privacy violations. In September, a federal appeals court ruled that a suit accusing Google of illegal wiretapping could proceed. The suit involves the company's controversial Street View vehicles, which secretly gathered data from private computers via Wi-Fi as they created detailed maps of the world.
Calling all HuffPost superfans!
Sign up for membership to become a founding member and help shape HuffPost's next chapter