Three teen girls from Ireland had an idea, and it was a big one. They believed they had found a way to boost cereal crop yields and could help solve the world's hunger crisis. But the adults in their lives cast doubt on their vision. Their scheme wouldn't work, they were told.
Fortunately for us, the girls refused to be discouraged. They started conducting extensive research into their idea and soon discovered that their scheme wasn't just possible, it could change the world. And now, their tenacity is being amply rewarded.
On Monday, 16-year-olds Ciara Judge and Émer Hickey, along with 17-year-old Sophie Healy-Thow, were awarded the Grand Prize at the prestigious Google Science Fair for their research into a nitrogen-fixing bacteria that they say could reduce the germination time of certain crops, such as barley and oats, by a whopping 50 percent.
The teens say they happened upon their idea totally by chance. According to Scientific American, it all began when Hickey found a pea plant covered in strange nodules while gardening with her mom. Her science teacher later explained to her that the nodules contained a nitrogen-fixing bacteria known as rhizobia, which converts atmospheric nitrogen into organic compounds, like ammonia, that are beneficial for the plant.
Intrigued, Hickey told her friends, Judge and Healy-Thow, about what she'd learned, and something soon clicked in their minds.
"We were actually learning all about the food crisis [in school at the time] and how people are starving," Hickey said, per Mashable. "We thought why don't we try and help with the scientific way."
The girls quickly got to work.
They learned that though rhizobia had long been known to have a symbiotic relationship with legume plants (like the pea plant Hickey had stumbled upon), "little research has been done about relationships between [the bacteria] and non-legume plants, especially during the germination stage," they explained in their project page for the Google Science Fair. Curious by what they'd find if they attempted it, they decided to investigate whether the use of rhizobia would be beneficial in the germination of cereal crops.
They set up a laboratory in Judge's home and stocked it with some homemade equipment, then began experimenting.
It took 11 months, 125 experiments on more than 9,500 seed samples and more than 120,000 manually recorded measurements, but at the end of their research, Hickey, Judge and Healy-Thow had an astounding result: Rhizobia increased the rate at which seeds germinated by an average of about 50 percent and increased crop yield by as much as 74 percent.
Their results have "a lot of implications," Hickey said, per Scientific American. "By the year 2050 we actually need 50 percent more food just to feed everyone."
The judges of Google's global science and technology competition, which is open to ages 13 to 18, were thoroughly impressed by the girls' research and awarded their hard work with both the top prize in their age group and the grand prize for the whole competition.
The grand prize includes a 10-day trip to the Galapagos Islands and $50,000 in scholarships.
Watch the teens explain their project in the video above.
Related
Before You Go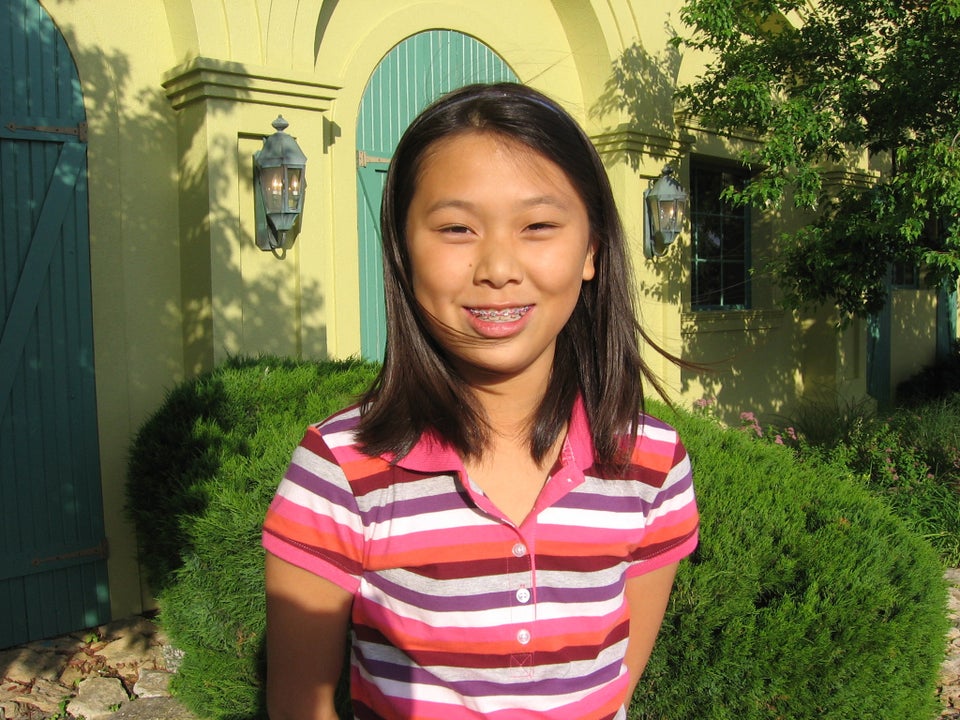 Inspiring Teens