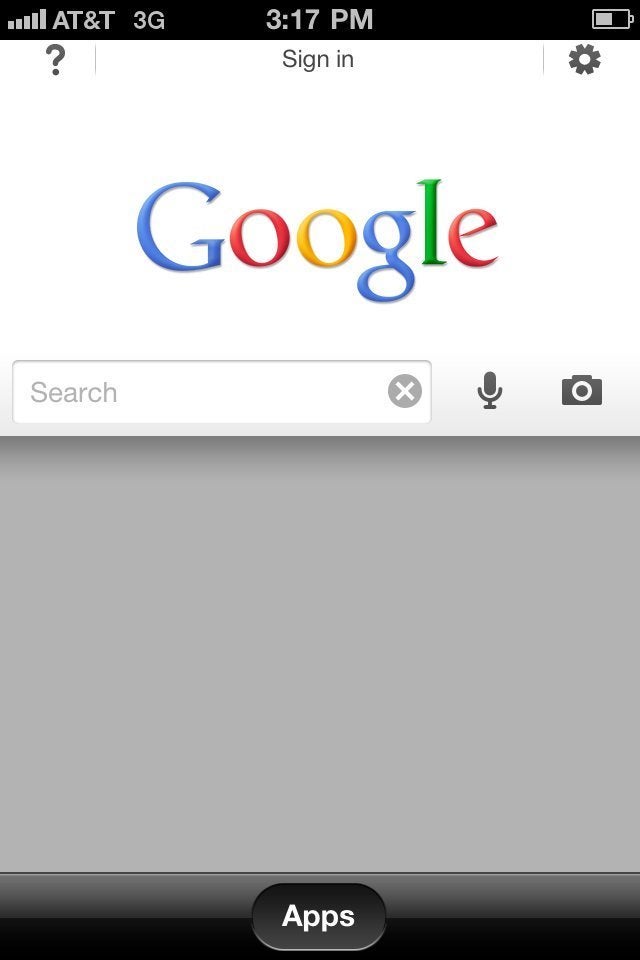 Google has just announced a slew of updates to its iPhone app, including a name change, home screen makeover, and the addition of several new features.
The iPhone app, formerly called Google Mobile App, is being renamed "Google Search App."
The updated app makes the search experience on the iPhone more akin to what users will find on the web. The home screen now displays the iconic Google logo and search box against a white background, as well as the option to access Google apps via a new "Apps" button under the search box.
The niftiest upgrades are several time savers that will help users to more quickly access--and return to--the information they're looking for.
Users will be able to more seamlessly toggle between different types of search results using a new toolbar that appears when the screen is swiped from left to right, before or after a search is performed. For example, enter a query for "coffee" and your general search results will likely include a link to Starbucks, Wikipedia, and other coffee-related sites. If you're trying to hunt down a cafe in New York City, those results aren't very relevant. Opening the toolbar can help to hone in on the right information and the user can choose to see only results from Google's "Places."
Another feature will likely be a timesaver for users who have interrupted a search to answer a phone call or reply to a text, only to return to the Google app and be forced to reenter their query. Now Google's Search App will enable users to "pick up searching where you left off" by tapping the bottom of the page.
See Google's new app below, then tell us what you think of it:
Related
Popular in the Community